–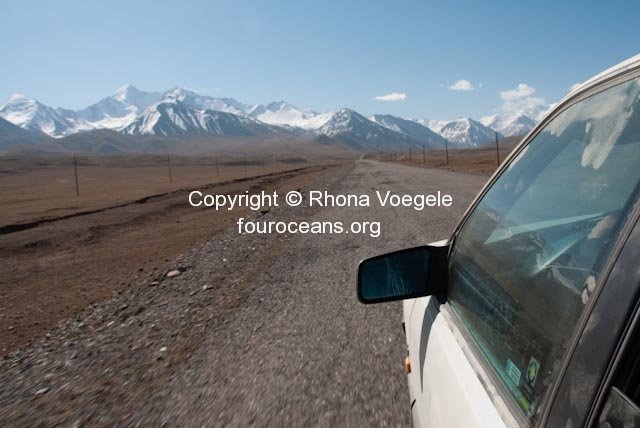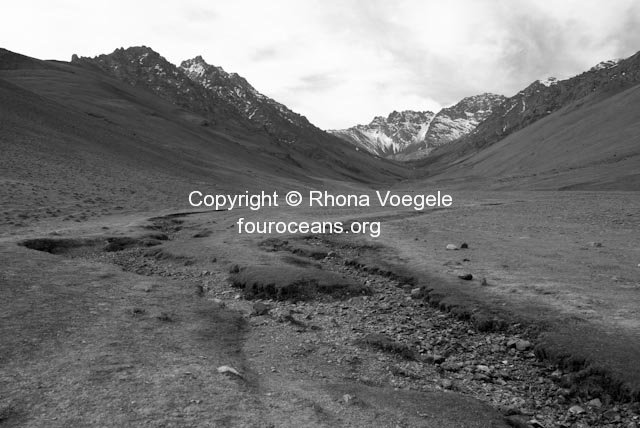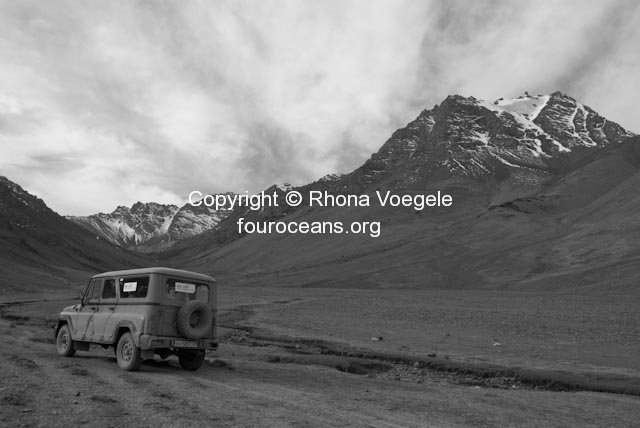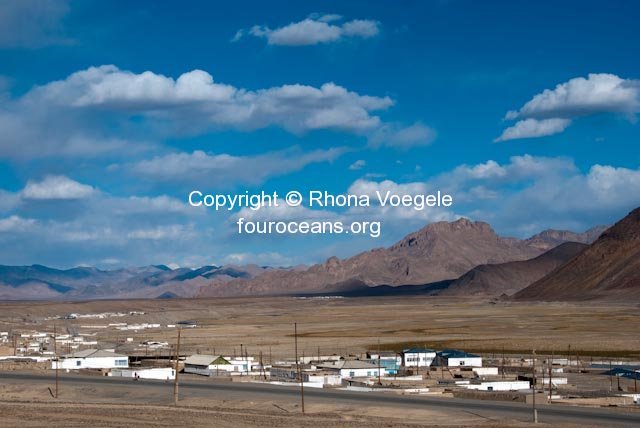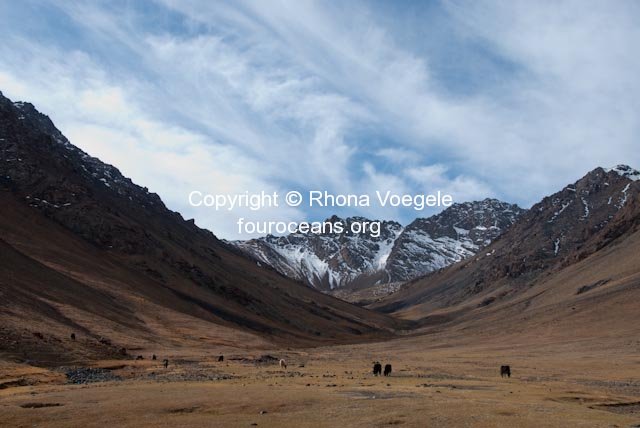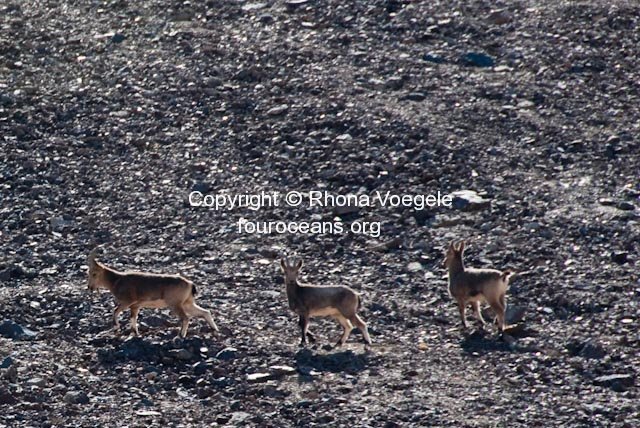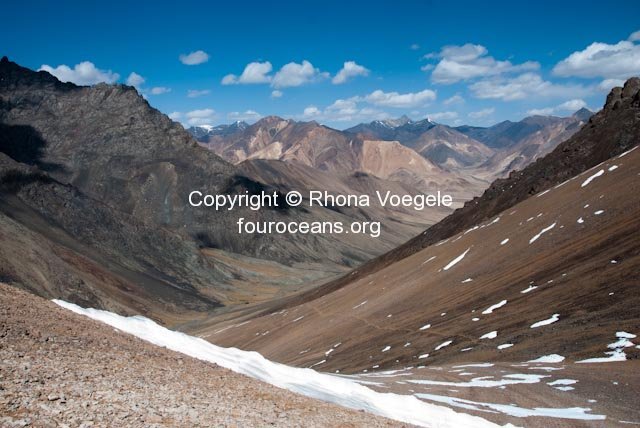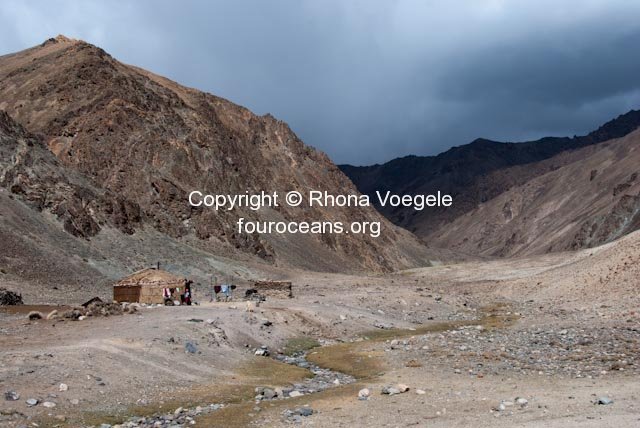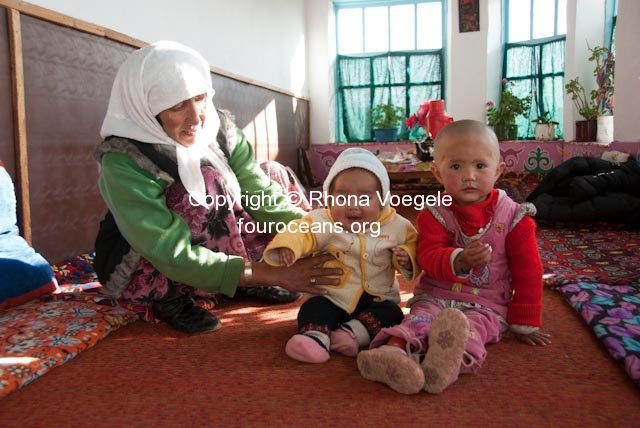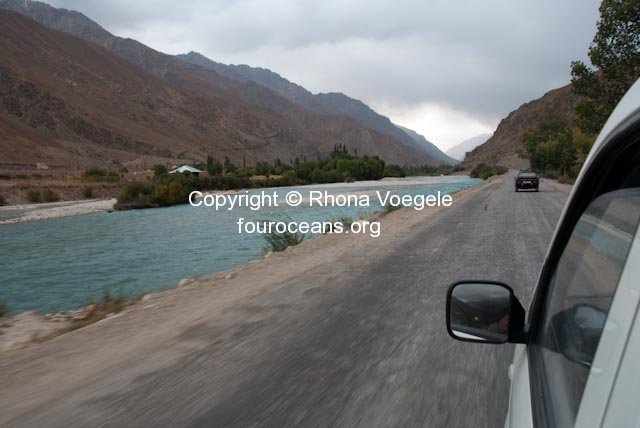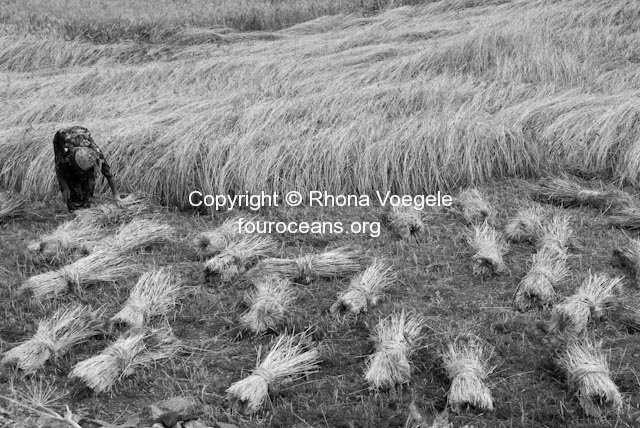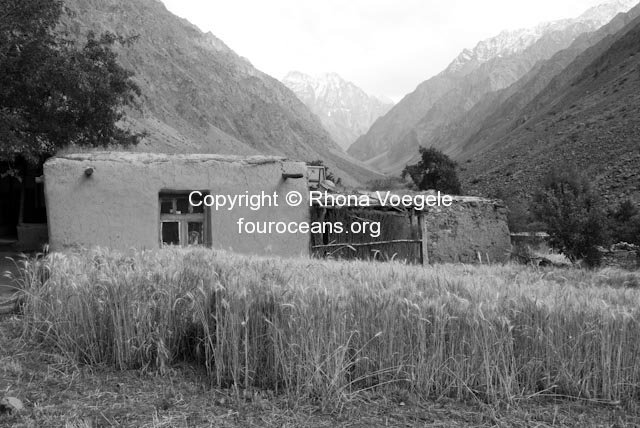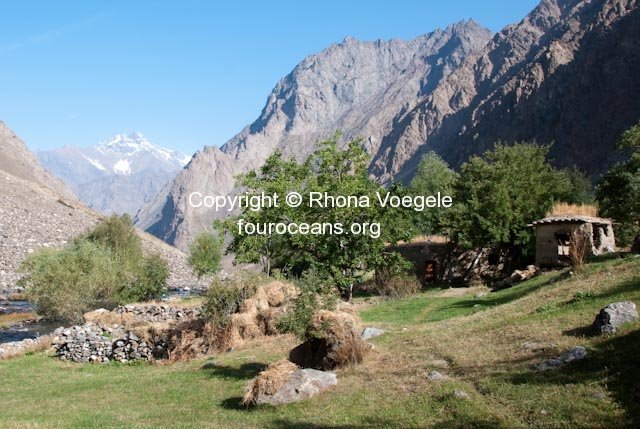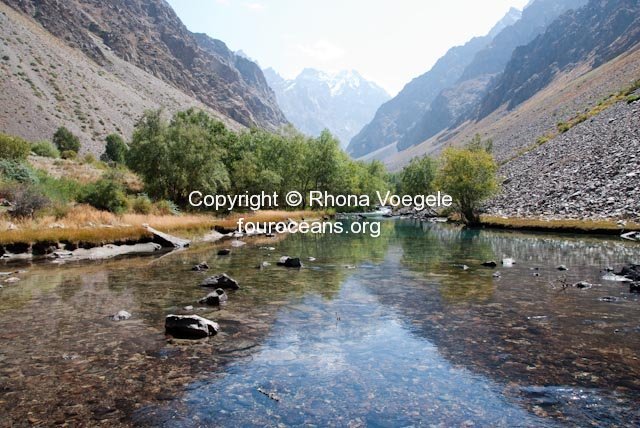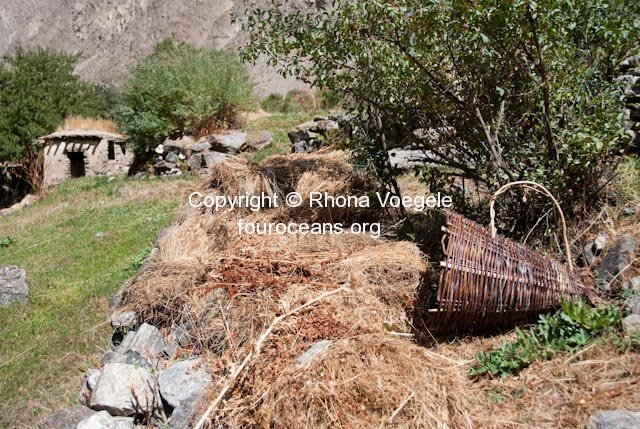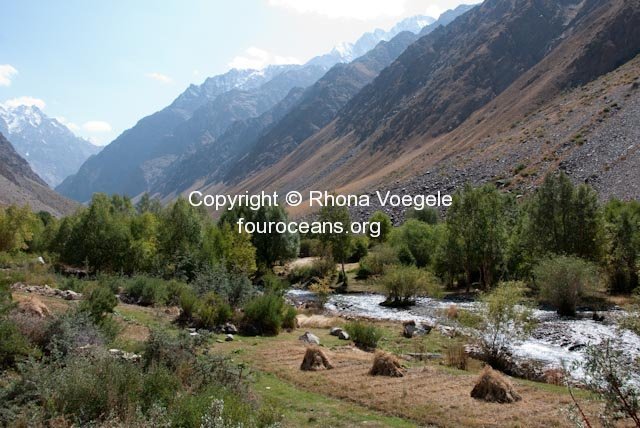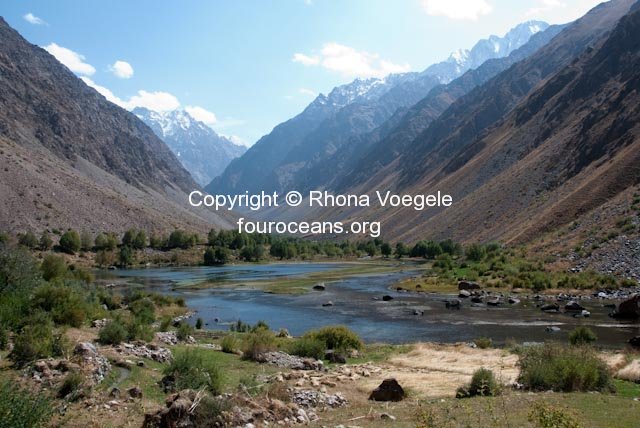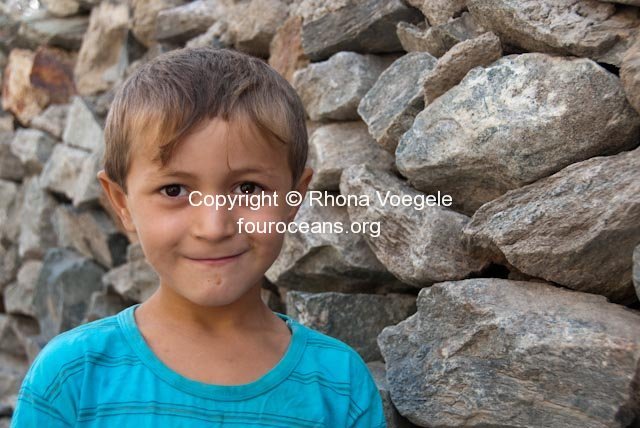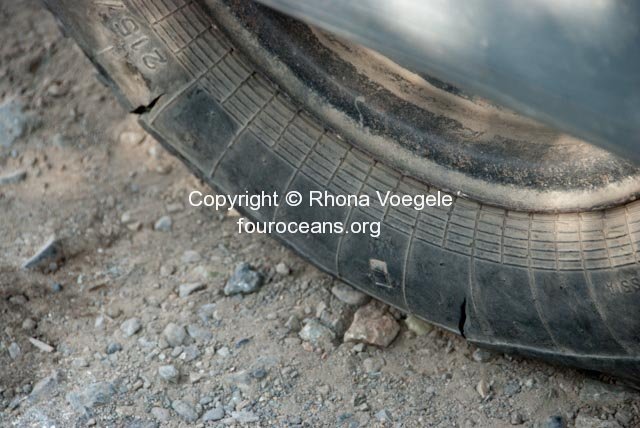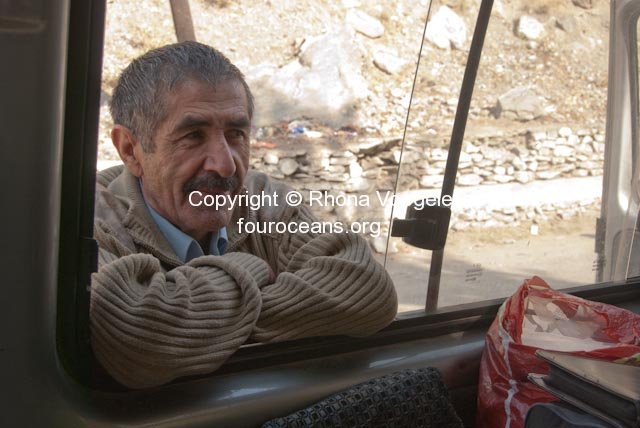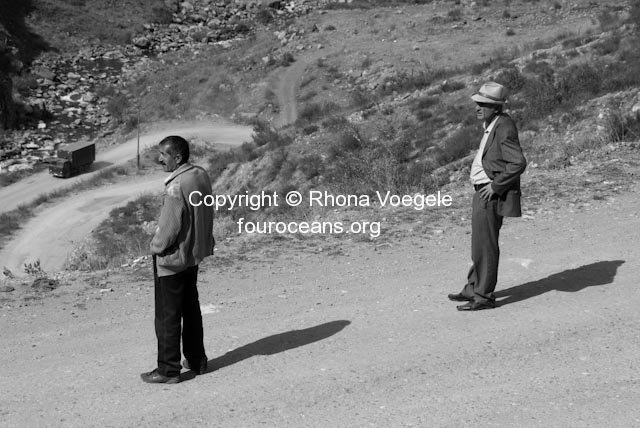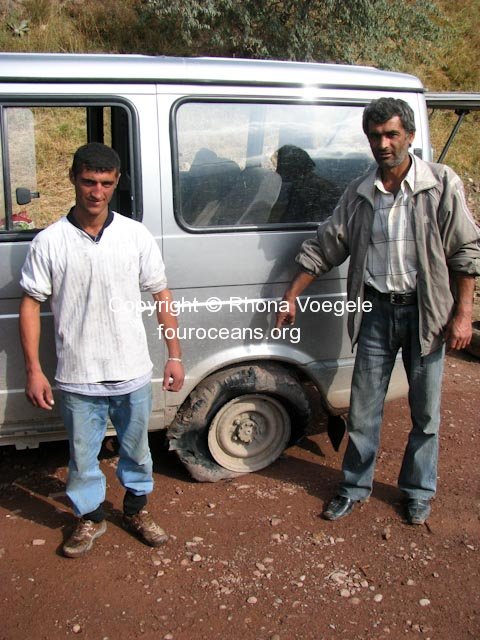 –
After much charades and Pictionary action at the local taxi stand we managed to organise a car from Osh, Kyrgyzstan, to Murgab, Tajikistan. There wasn't much in Murgab itself but the homestay we found was fantastic and we did a nice day hike up in the Pamir Mountains over Gumbezkul Pass. Overall the mountains seemed to be pretty rocky and barren which makes it hard to believe there are snow leopards lurking in the area. We did see a group of four ibex which was pretty cool, though they ran off before I could get overly close. Obviously seeing animals in the wild is cool but in a way I'm always disappointed that I can't get as close as I can in a zoo. Another indicator that I'm a city girl I guess? Water in the hotsprings nearby was hot enough to boil a person and the hospitality of our guide's family nearly made us miss dinner at our homestay completely. Most of the population in the Pamir mountains are ethnically Kyrgyz though apparently the "city" of Murgab is majority Tajik. In language and religion the Pamiri Tajiks are different from the lowland Tajiks who live in other parts of the country. Not that we were there long enough to see these differences, they're just things we've read about or been told.
Driving from Murgab to Khorog wasn't as spectacular as we expected, though towards the end as we followed a winding glacial river through a scenic valley we did wish we had the flexibility to stop. Khorog immediately impressed us, there were so many people on the streets and the fact that it has a campus of the University of Central Asia seems to give it a youthful, energetic vibe. Apart from the odd car on fire or terrible Indian restaurant.
From Khorog we headed into the Geisev Valley to do some hiking. The Aga Khan Foundation and MSDSP have helped set up homestays in the 3 villages by providing toilets, showers, mattresses, cooking gas and tea sets. Altogether in the valley there are 100 people in 15 houses, mostly in the first village which is 2.5 hours from the nearest road. The nearest road is still a long way from anything you could call a decent sized town, and even Khorog (1.5 hours away) isn't that big. Ironically the isolation which could make life difficult at times is the thing that makes it such a nice place to hike for people like us. A man who spoke some English told us that many of the men went to Russia to work, and the CIA fact book says that nearly half of Tajikistan's labour force works overseas. At the moment jobs are scarcer because of the financial crisis. It's hard to believe that a place as remote as this feels the pinch when the global economy falters.
Back in Khorog we tried, with no luck, to organise a flight to Dushanbe as we've heard it's a scenic/scary route through the mountain valleys. Instead we opted for a share taxi to the capital, though our choice of car ended up being a bad, bad mistake. Before we even left town we were going to petrol station attendants houses to wake them up and buy spare tyres. Not that it did us much good, within 5 hours we'd stopped twice to fix flats. At lunch time we had another flat and ate lunch looking across the river to Afghanistan. At 3pm we stopped to put more water in the radiator as it had a leak and tried to put a new fan belt in as the engine was steaming. Then the back right tyre exploded. The driver disappeared to buy fan belts and inner tubes and 3.5 hours later we were on the road again. Around 11 pm we stopped in a town and there was much discussion (none of which we understood of course) and we ended up sleeping in a gostinitsa where the floor in the squat toilet was caving in. 17 hours into what was meant to be a 10 hour trip we were half way, there was still 284km to Dushanbe.
In the morning our travel companions had disappeared. But we found them again near our still broken down car where we waited a few hours until the car was "fixed". Half an hour later we had another flat and sat there for about 4 hours. Incredibly the driver was not carrying a pump and so we had to wait for someone to come past and lend us one. That and he had to keep begging inner tubes from people as we were going through them faster than he and the lackey could fix them. Unfortunately there wasn't much traffic, possibly because it was the end of Ramadan, a celebration we'd hoped to experience in a big city. Around this time the engine started having real problems and we had to push start the car regularly. As it was getting dark we had another flat and a fellow passenger told us that we still had 200km to go. Fixed again we headed off and got another flat tyre a few hours later. With not much traffic going past it was looking like a night in the car, a perfect end to a perfect 6 month wedding anniversary. Suddenly the four other travellers bailed on us, hopped into a passing truck and left us with the driver, lackey and the broken car.
By 9am the next morning we were ready to go again and about 20 minutes later we had another flat. I think by this stage even the driver had had enough as he just kept driving, determined to at least get to the town in the distance before he let something so trifling as driving on rims stop him. The tyre was absolutely shredded and by the time we stopped there was a second flat. We had been travelling for 50 hours at this stage and by hour 50.5 we gave up on the minibus and hopped in a passing 4WD. By hour 55 we checked in to a super expensive hotel where we enjoyed luxuries like running water, a toilet that flushed and a hot water shower. All these have been relatively scarce in the past few weeks. We also took a break from local food and had some Mexican, sometimes the expat cocoon you find in capital cities can be oh so welcoming.
We spent today relaxing, wandering the streets of Dushanbe and trying to organise ourselves for Brett's final week before he heads back to work on the 29th. Kyrgyzstan and Tajikistan have felt a bit rushed, we could definitely have used a month in each but it was a good taster and if nothing else it was great to finally get to a small part of Central Asia. At the moment it looks like I'll hang out in Tajikistan while Brett's at work though apparently visa extensions are hard to get as the president's daughter is out of town. She heads up the ministry in charge of these things and we're told things don't happen when she's away. Nobody can tell us when she might be back. When Brett gets off the boat in early November we'll meet up again in Cairo for some time in Egypt then north through the Middle East until he gets pulled back to work.
Tags: Dushanbe, Geisev Valley, Gumbezkul, Khorog, Murgab, Tajikistan