–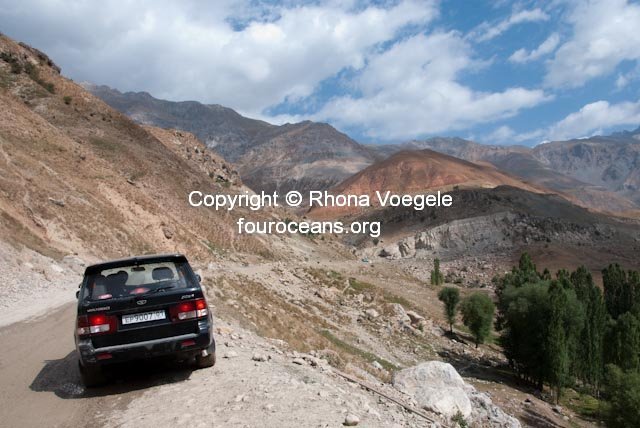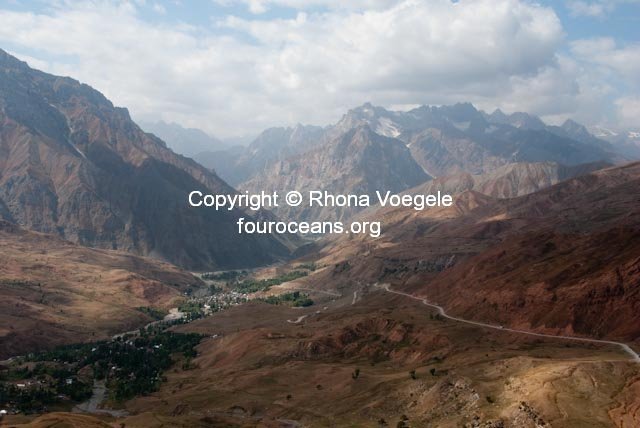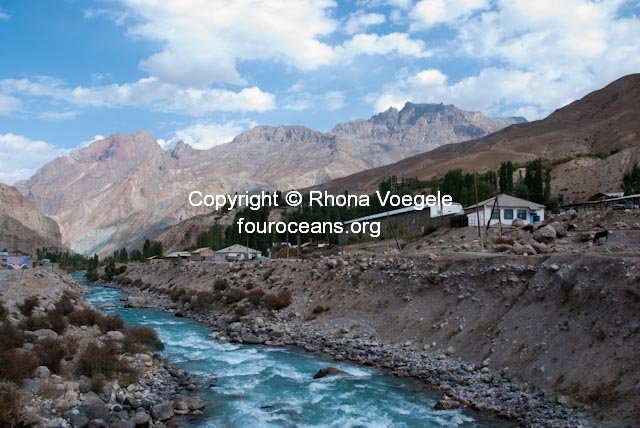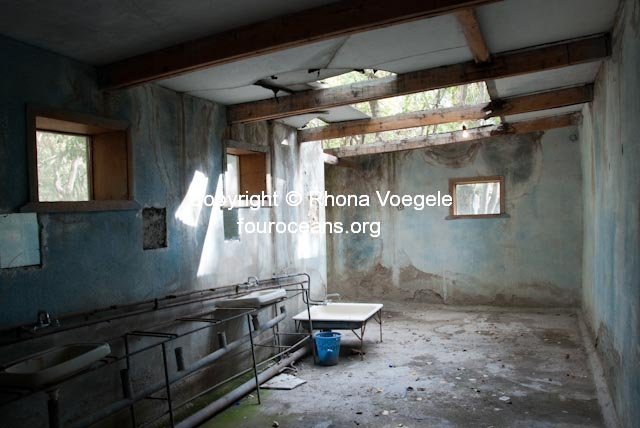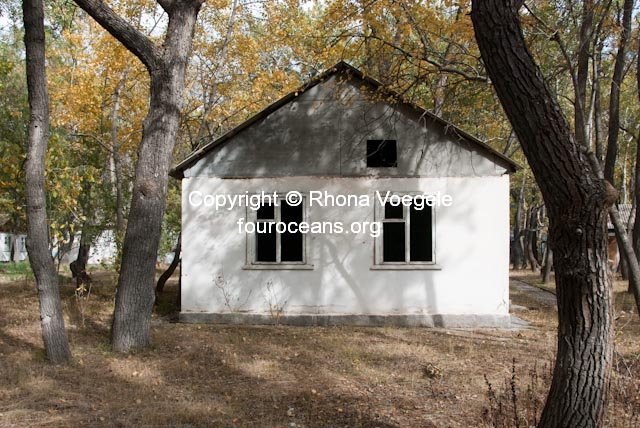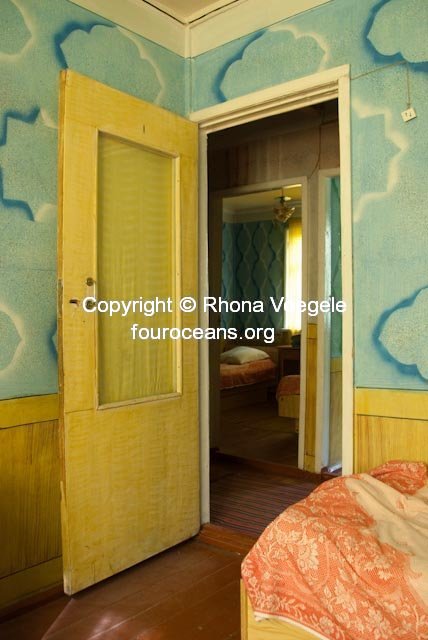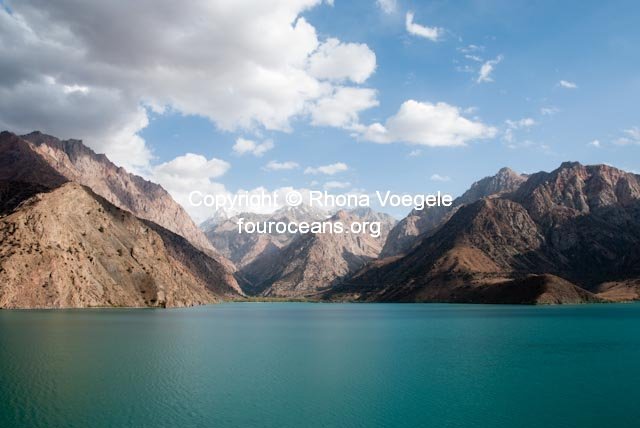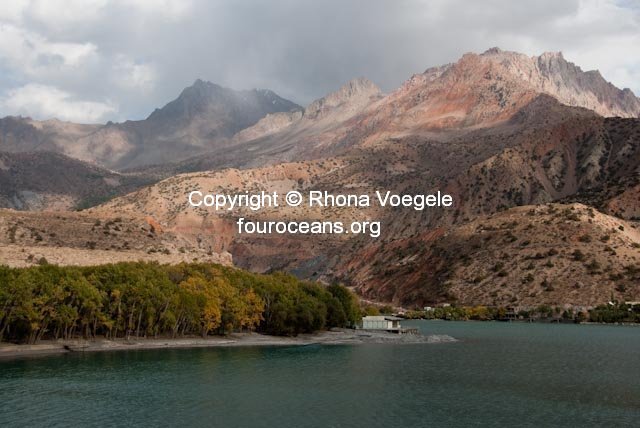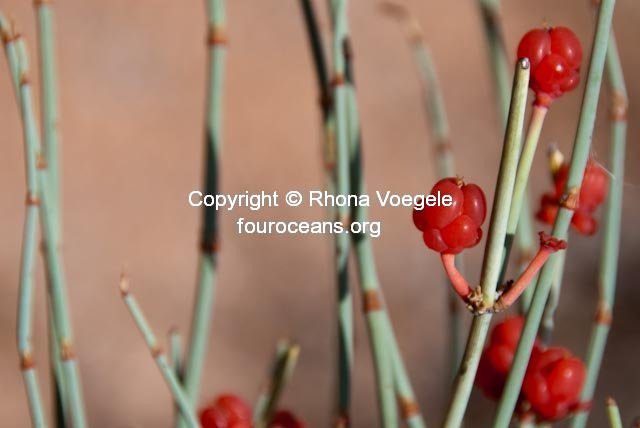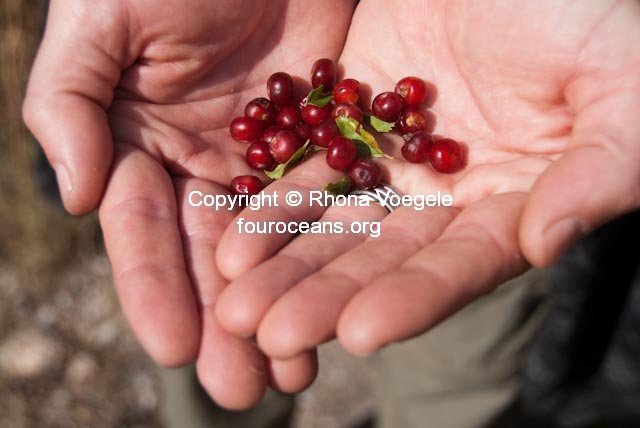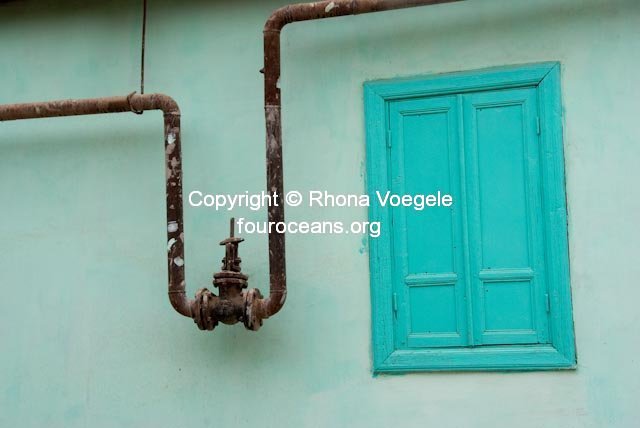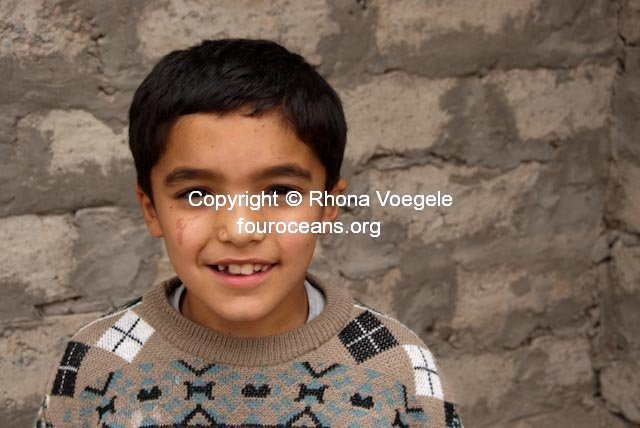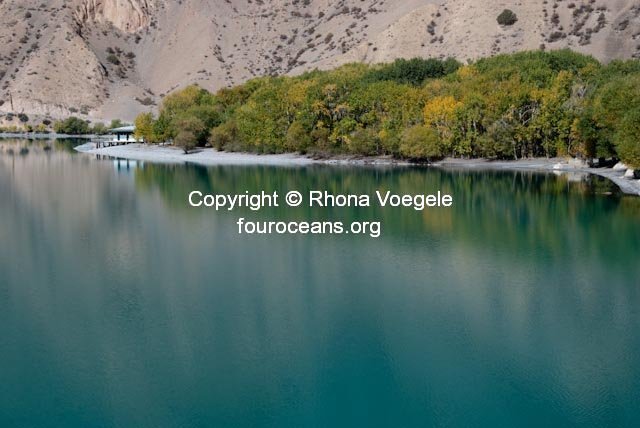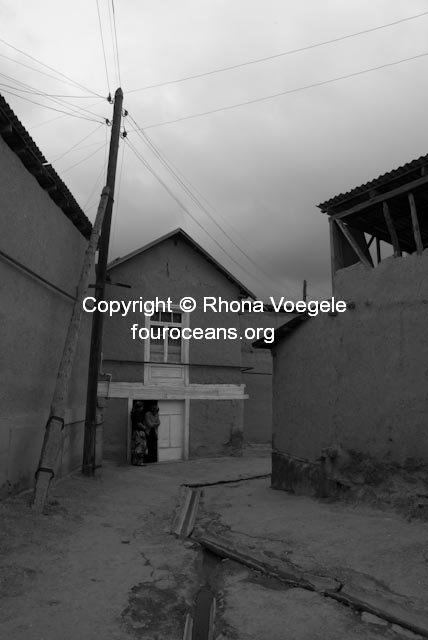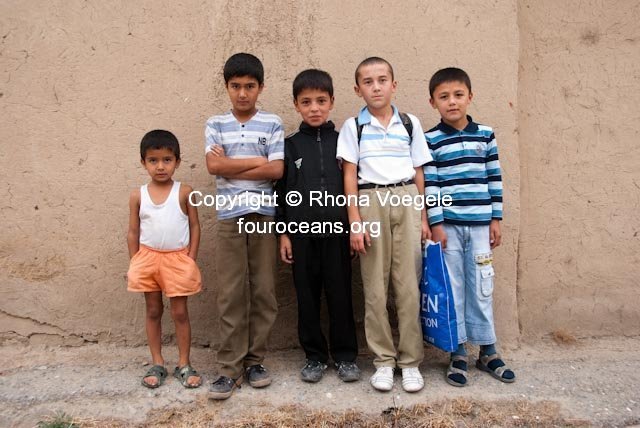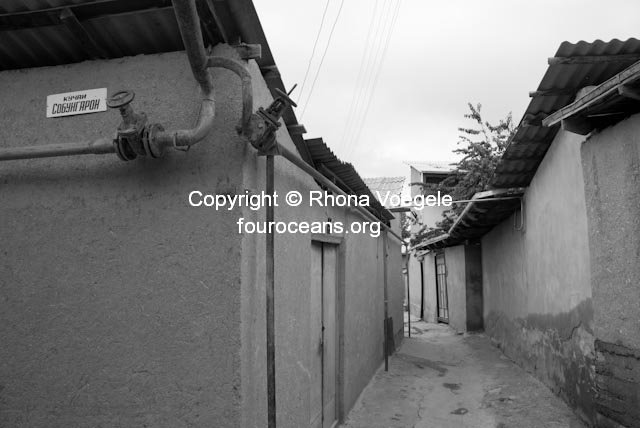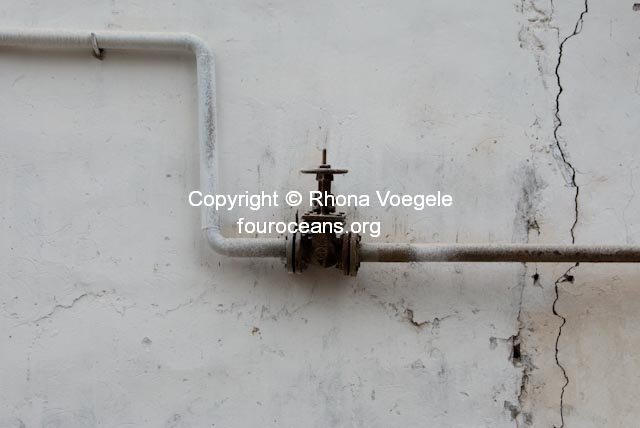 –
Two nights of luxurious accommodation in Dushanbe were enough for us (besides, it was sending our daily accommodation budget through the roof!) so we headed north. Our constantly changing plan eventually ended up with us hiring a taxi to take us to Iskander Kul, a lake in the Fan Mountains, then on to Istaravshan the next day. Given the minibus from hell experience getting to Dushanbe I feel it's only right to tell you about how fantastic this drive was. The 4WD was comfy, the bumps were doable and we had no flat tyres or engine problems. We felt nice and smug about our choice of transport up until the time we saw a very similar vehicle stopped because the wheel had snapped off the axle. Another new sight to add to the mental bank of weird stuff that never happens in Australia. Well OK maybe it does but certainly not on the average Sydney street, Tajik roads chew up cars and spit them out like nothing I've ever seen before.
Up at Iskander Kul we stayed in an old Soviet holiday camp which had a vibe similar to the sanatorium in Kyrgyzstan. Well past its glory days. The shower block was missing parts of the roof and the whole place had that run down look to it which I'm actually quite a fan of. Maybe I can travel the former Soviet bloc countries and hunt down these forgotten and forlorn Soviet relics before they completely turn to dust? The lake itself was pretty, a gorgeous turquoise colour, and we wandered around the shore as the sun sank in the sky.
The next morning we went for a short walk to a nearby waterfall on the river flowing out of the lake. I think I enjoyed the walk more than the waterfall itself (impressive as it was) because our self appointed guide fed us with berries picked from the trees en route. The oval shaped blue ones were super sour but you got used to it. The bulbous red ones were sweet and my favourite until I threw a whole handful in my mouth. When you do that they make the back of your throat feel like you've just eaten hot chilli or something, a really strange sensation. Round red ones with pits almost as big were good too but relatively rare. We weren't the only ones feasting on berries, the guide pointed out a sizeable pile of bear poo and we spotted many more just like it. I selectively ignored the fact that this meant there was a sizeable population of bears in the area.  
Later that day we drove to Istaravshan, a town in the skinny part of Tajikistan as it squeezes up between Kyrgyzstan and Uzbekistan. In the guidebook it sounded nice and historic but there was a weird vibe to it. If you've ever wandered the streets in a dodgy border town then you know what I mean, it was as if everyone was sizing us up. The stares were nothing like anything we've had in Central Asia so far and any thought I had of coming back alone once Brett went to work quickly disappeared. The old town was as disappointing as the welcome, though we did have a nice time wandering around, gathering children like the Pied Piper of Hamelin and having tea at the house of an English teacher. Some of the historic buildings were nice but overall we weren't sad to leave.
On the way back we were stopped for 3 hours behind a Chinese road crew who figured that the middle of the day was a perfect time to stop all traffic in both directions on the only road north to south in this part of the country. As the crew stopped for lunch (road still closed) I talked to one of the workers. He told me he hated it here, the people don't do what they're told and they cheat him because he's a foreigner. Sounds like my impression of China. Oh no, he protested, Chinese people wouldn't do that. The people here are terrible. As I looked up at a blue sky dotted with puffy white clouds he told me that the weather in Tajikistan is awful, and the food worse. He'd been here for two years and was headed home in a few months. As for how long it might be until we could pass through? "hard to say" "who knows". He was the one in charge of making sure the traffic didn't go onto the freshly laid asphalt and he achieved this by throwing hissy fits, screaming at people in Chinese and banging on cars that crept slowly forward, frustrated by the wait. Apparently we were lucky to only wait three hours; sometimes they stop traffic for seven or eight hours at a time.
Back in bustling Dushanbe (read with ironic sarcasm) we had a lazy day before Brett took his early morning flight back to work. At least this time it was a relatively short trip up to Norway. I'm still in Dushanbe and will hang out in Tajikistan for about a week. So far I have a ticket as far as Riga and Brett and I will meet up again in Cairo. Plans are flexible; especially because we have no idea how long the work stint will be this time. Istanbul, Cyprus, Stockholm and Helsinki are all possibilities for me before I meet up with Brett again.