–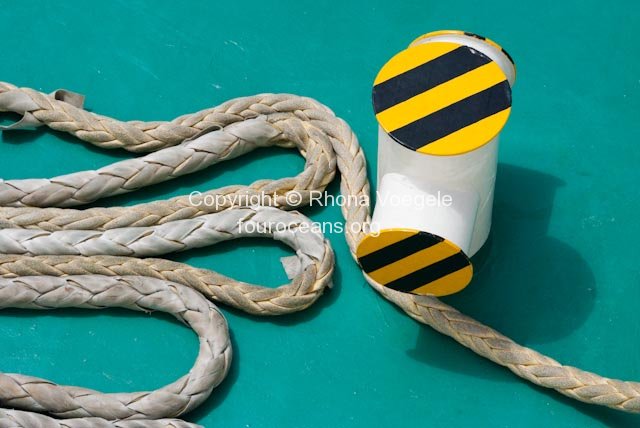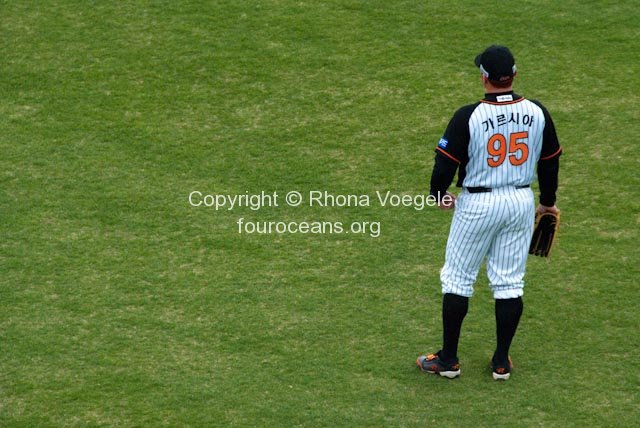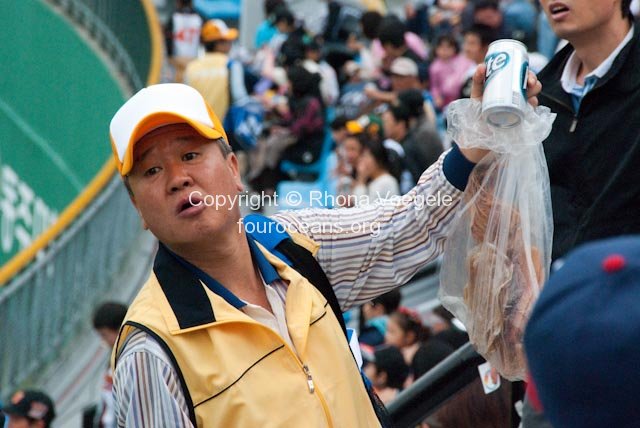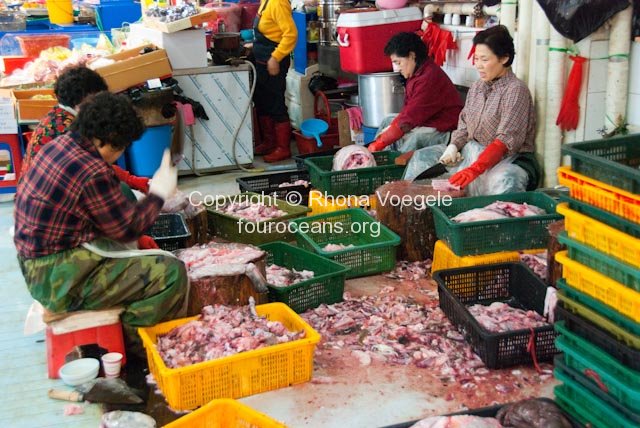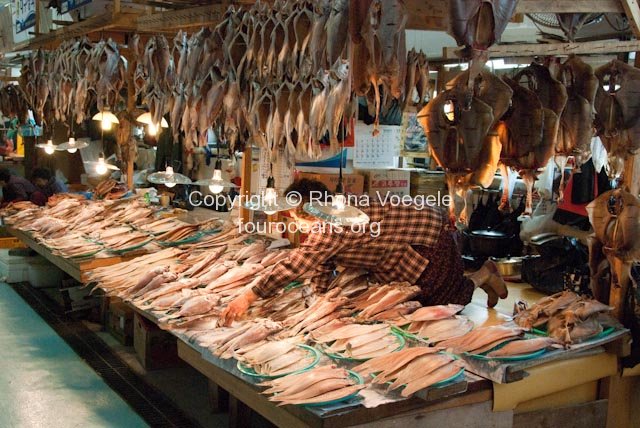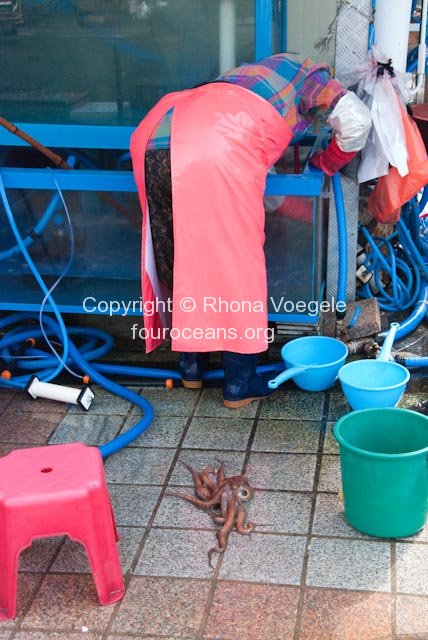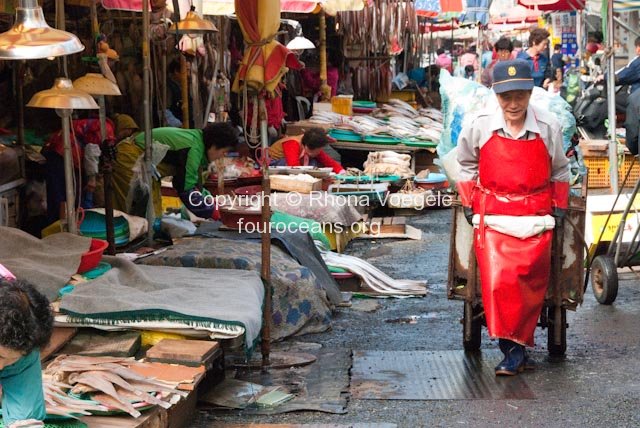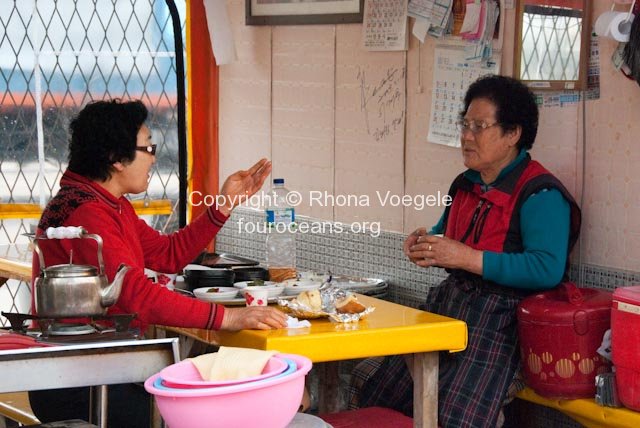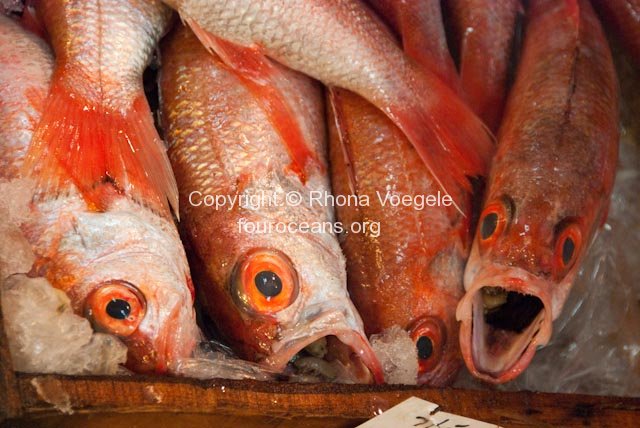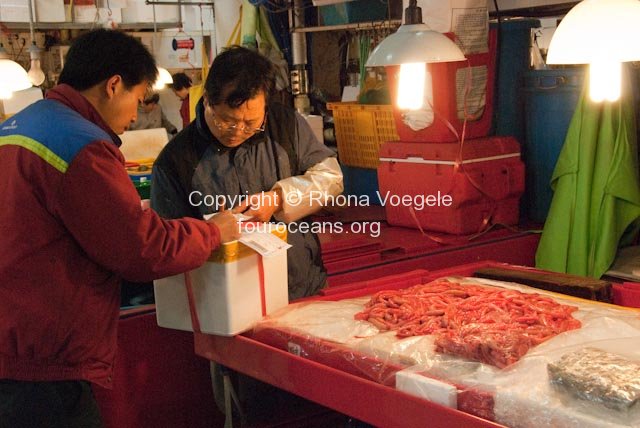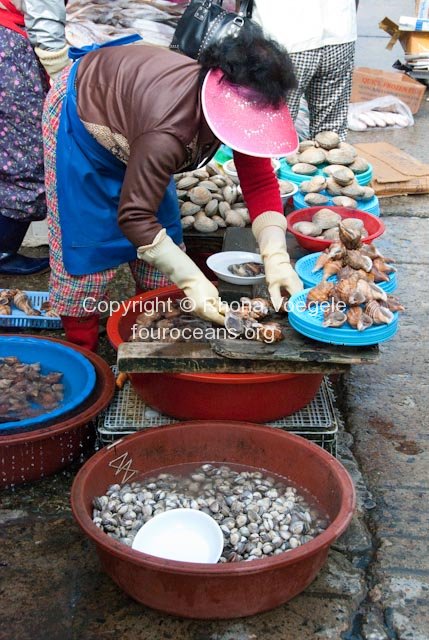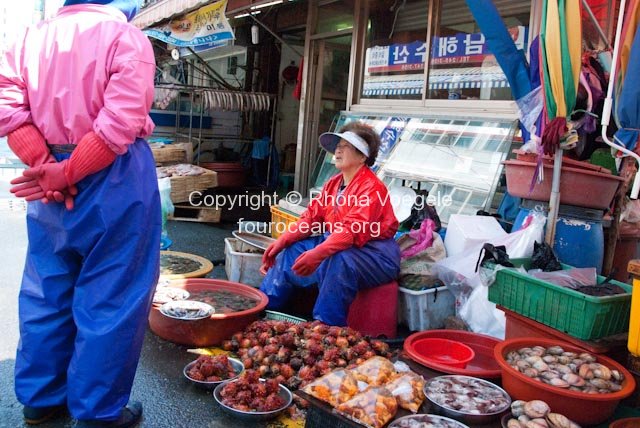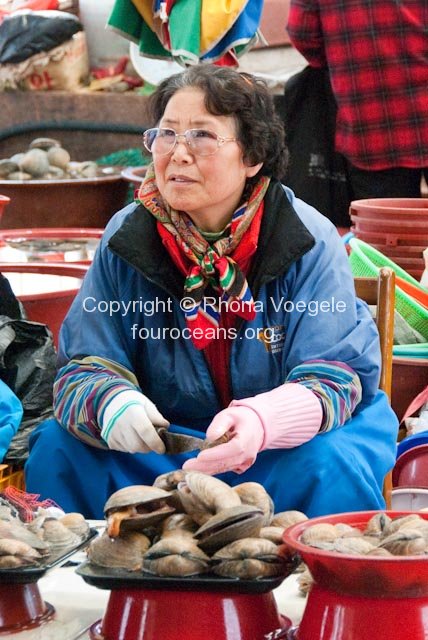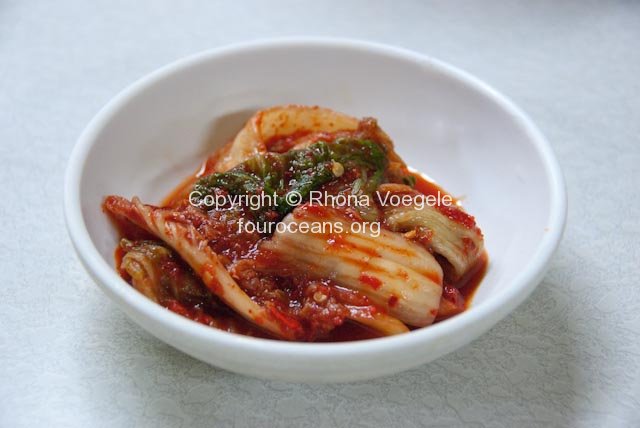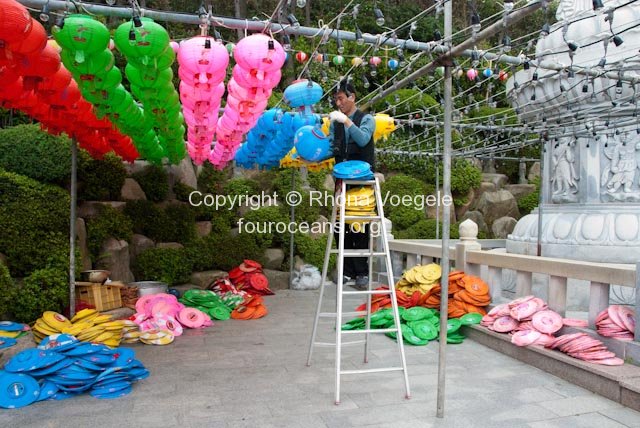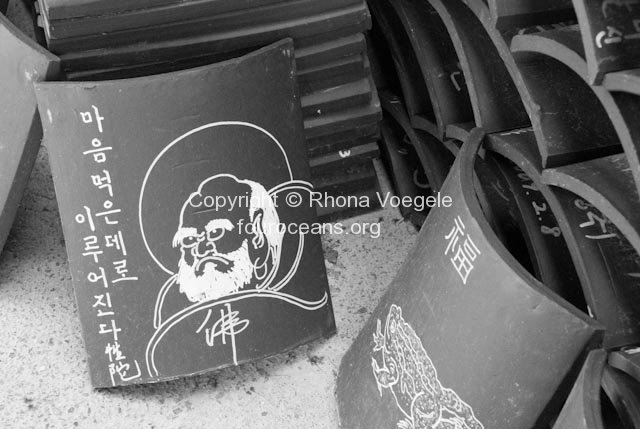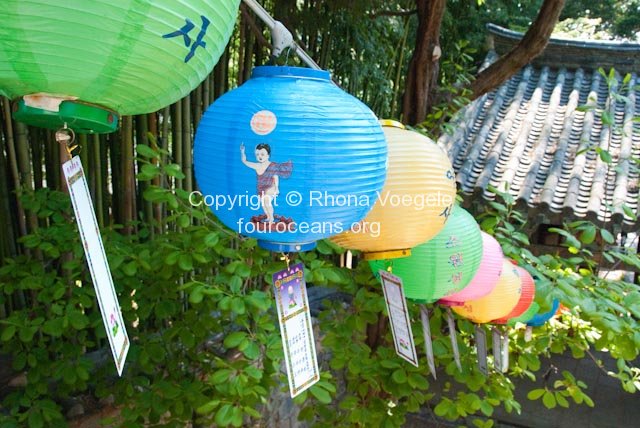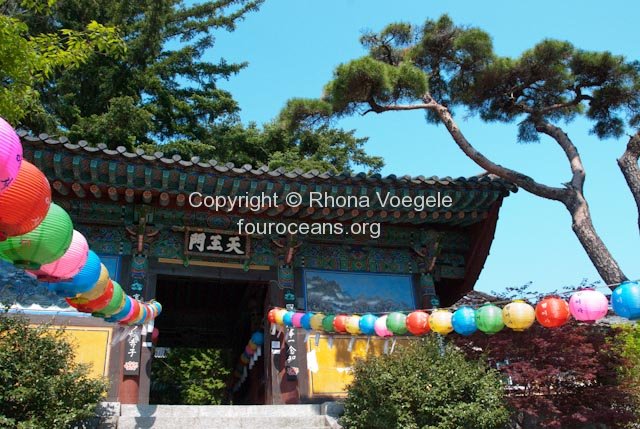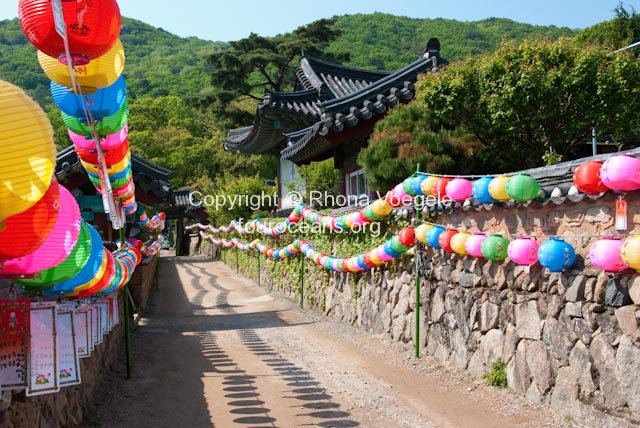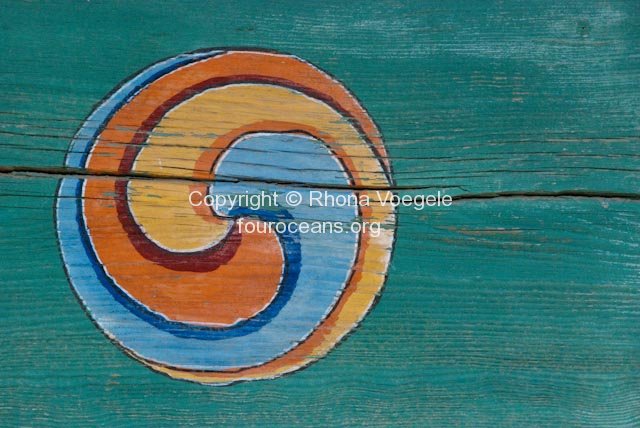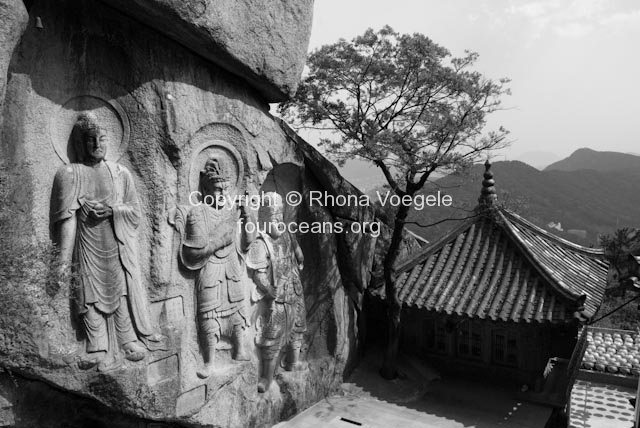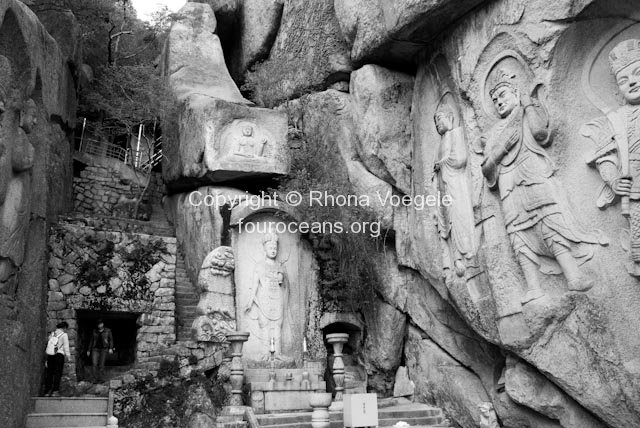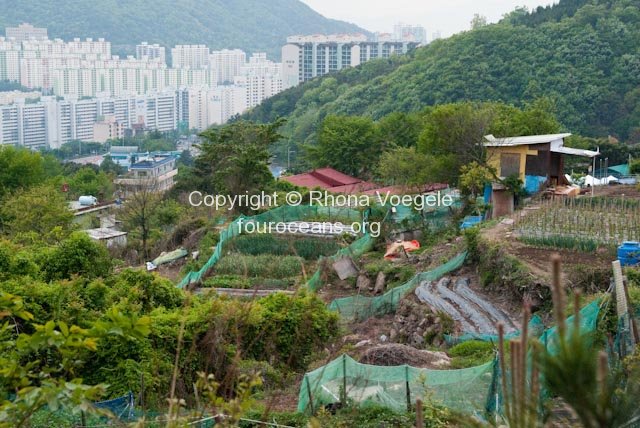 –
We left Tokyo on a 33 hour ferry to Kita Kyushu in Western Japan. Combined with the ferry from Shimonoseki to Busan it was the cheapest way to get to Korea without taking a flight, and to be honest we both really enjoyed the trip. It was great to kick back, read and have an excuse to do not very much at all. And of course there were onboard attractions such as the sushi vending machine (came out frozen and needed to be heated in the microwave), the public bath (like sitting in a wave machine), the pachinko machines, all sorts of new and exciting vending machine fare and the novelty of leaving the Tokyo-Yokohama metropolis by ferry. It was much less gut wrenching for me to pull away slowly than zoom off at high speed in a plane. As the psychedelic Odaiba ferris wheel and the red lights flashing on buildings for the safety of planes going to Haneda airport faded into the distance we retreated into our warm cabin.
At Shimonoseki port we watched Koreans arrive and tried to get a feel for what type of people inhabited the new and exciting country we were headed to next. Bottled water, pot noodles and alcohol were major components of their baggage and they seemed louder than Japanese. In some indescribable way they were earthier, oh and the massive visors and short curly hair that I've always associated with middle aged Korean women seemed to still be the fashion.
On arrival at Busan port there was no hassle whatsoever, visitor information was helpful and we found our way to the subway and hotel easily enough. My mum joined us later that night and will be travelling with us for 3-4 weeks. In general it has been incredibly easy to get around and people have been as helpful as they can given we speak not a word of their language. So far we've mastered "thank you" and "hello" though I keep having mental blanks at crucial moments and looking like a fish grabbing for food in my attempt to speak.
Speaking of fish, we visited the Jagalchi fish market here in Busan, the largest one in Korea. It was a massive sprawl of small stalls and indoor market with seafood of all varieties. A friend of mine once called Tsukiji fish market in Tokyo "fish hell" and I'd say Jagalchi would up there on the horror scale if I happened to be seafood. We saw an octopus making a break for it as the shopkeeper's back was turned and, being Australian, I rooted for the little guy. Only when he was about to cross the street and get run over did I tap the lady on the shoulder and point out that her merchandise was, quite literally, running out the door.
On our first day in Busan we headed to a baseball game and watched the local Lotte Giants play we're not sure who. I like going to baseball games despite only having a passing interest in the sport itself. It's a cool way to see normal people hanging out and having fun and some of my favourite memories of Hiroshima in Japan are from watching the Hiroshima Carp play. As an aside: could they have chosen a less menacing team name? I know it's historical and all that but carp? Personally I'd like to name a team the earthworms. Just imagine the fear that would invoke in rivals… Food at the game was quite different to what you might expect at an American baseball game: there was sushi, truckloads of whole rotisserie chickens, soju (local firewater), whole dried squid and tofu skewers. The best marketing ploy we saw was a man in a chicken head and carrying a rubber chicken selling fried chicken. Vendors seemed to be older than I'd expect – plenty of middle aged men and women in jobs I usually associate with students. The Jagalchi fish market also seemed to be staffed by almost exclusively middle aged women, are the students actually busy studying?
Today we headed to the north of Busan for a great day hike from Beomeosa temple to Mandeok subway station. Both Beomeosa and Seokbulsa temples had lanterns hung out in preparation for the Buddha's birthday celebrations in early May and they made the already beautiful temples even more colourful. Beomeosa was hidden amongst the trees and seemed to have a lot of followers; again most of them middle aged women, who walked around bowing respectfully to statues and chanting with the monks. Seokbulsa was a much smaller temple, hidden in a cleft between two cliffs adorned with huge carvings of Buddhist figures.
Tomorrow we're headed out to Yeonhwa island, a speck of land south of Tongyeong and then up to Gyeongju for some serious UNESCO world heritage viewing.