–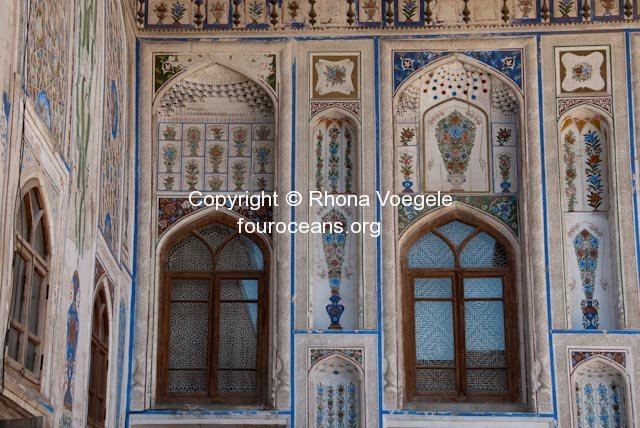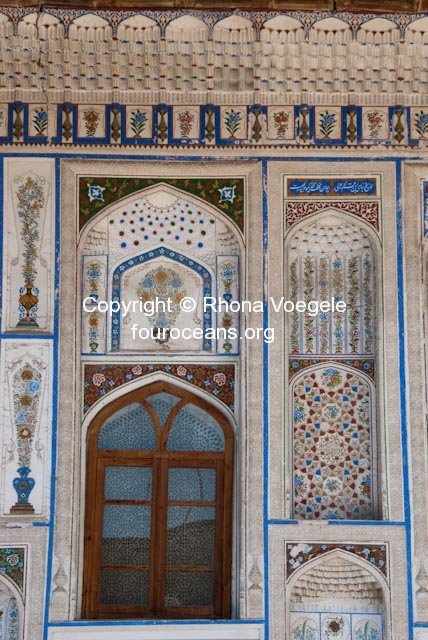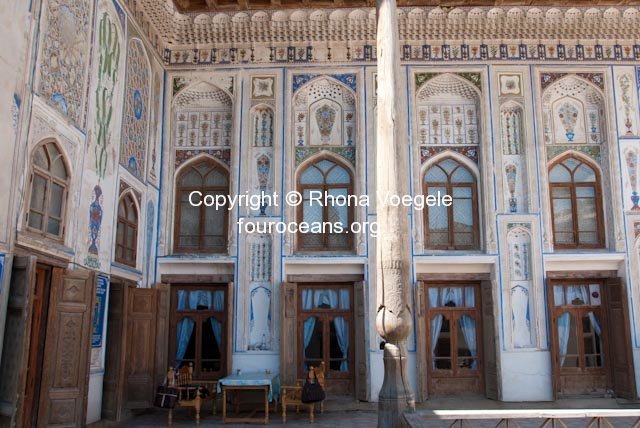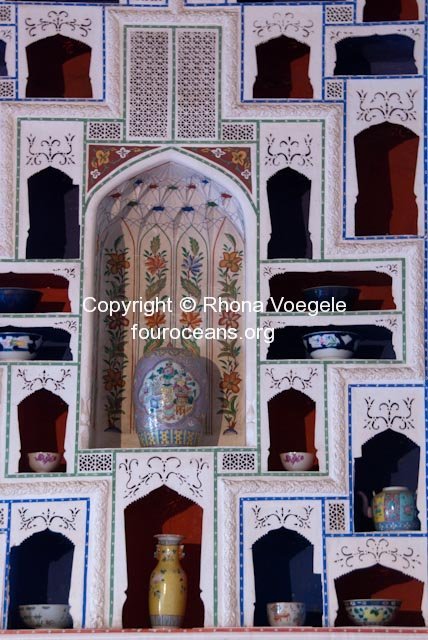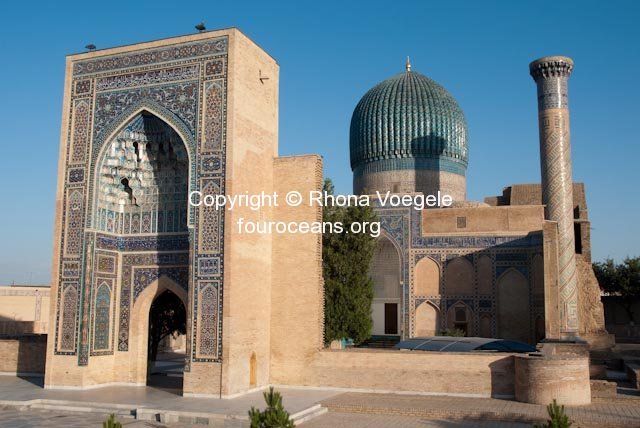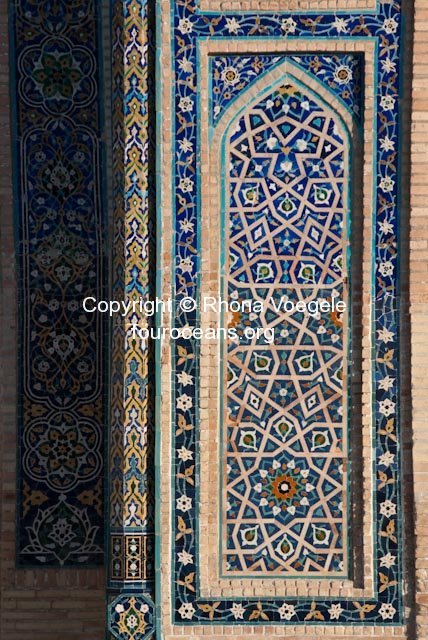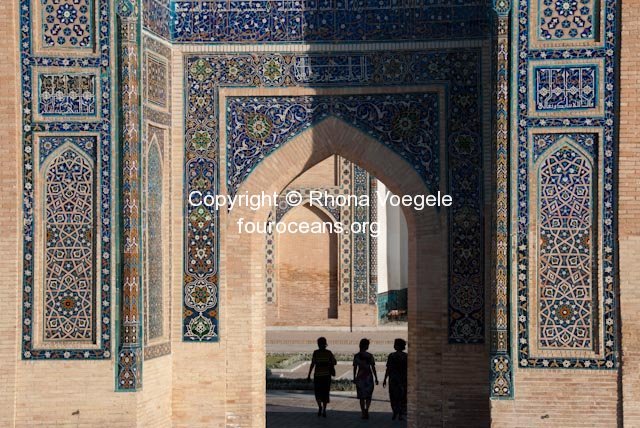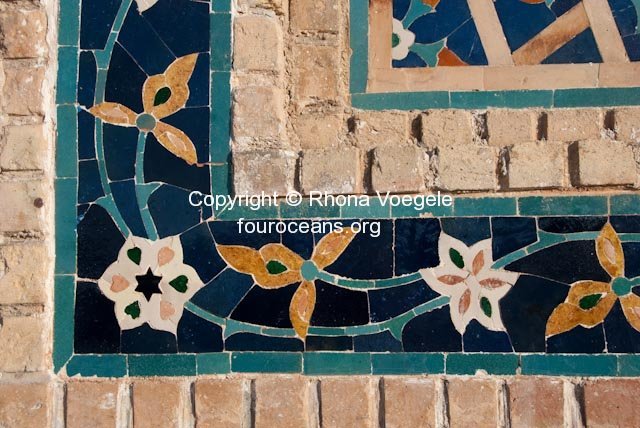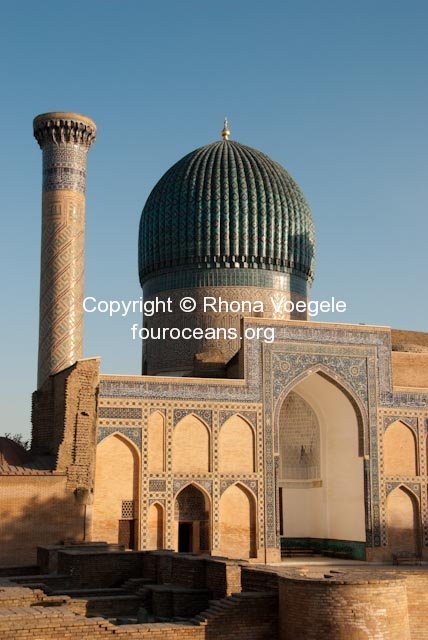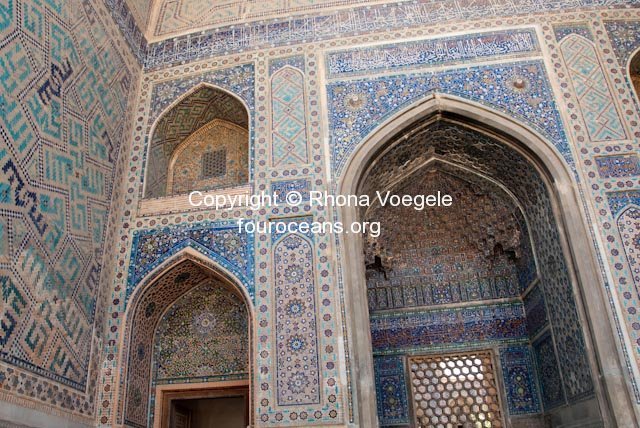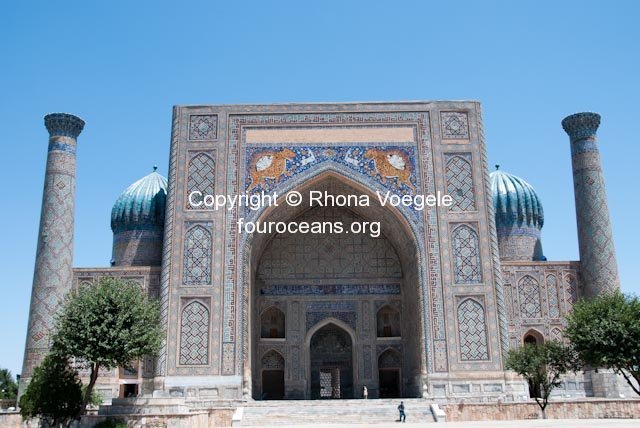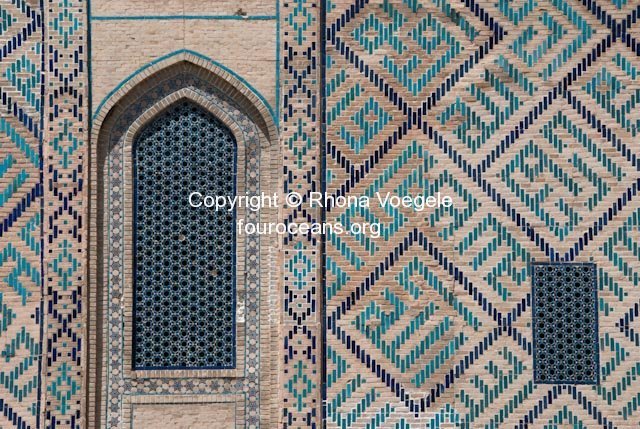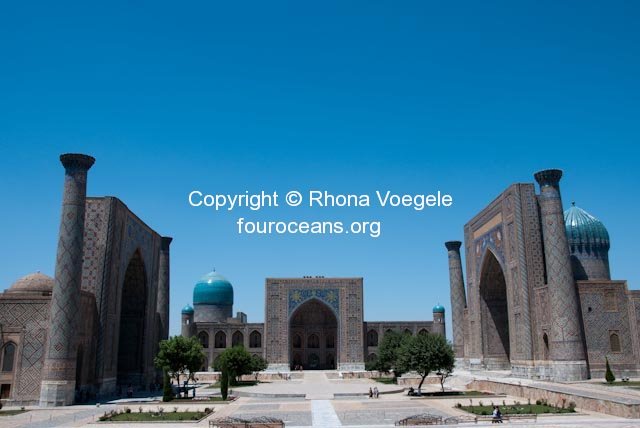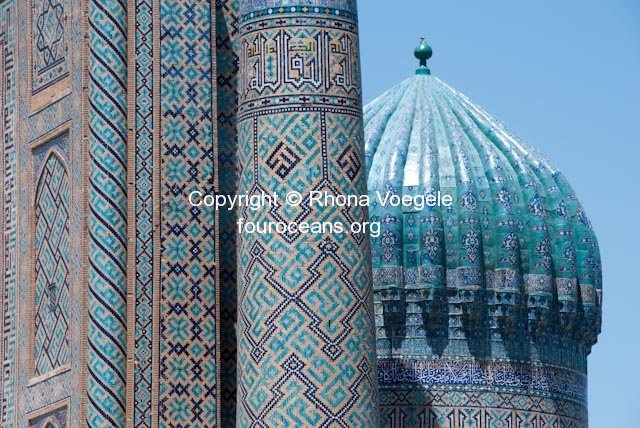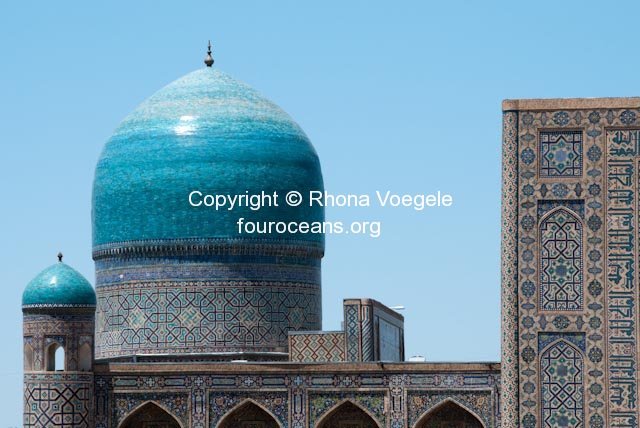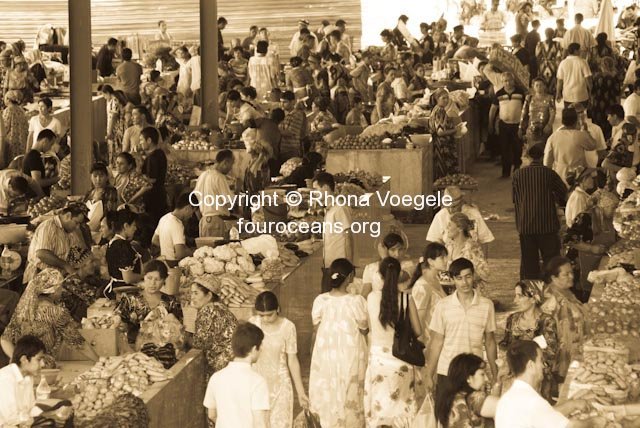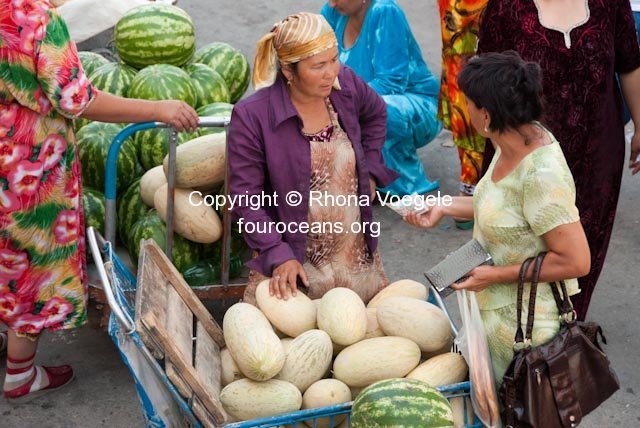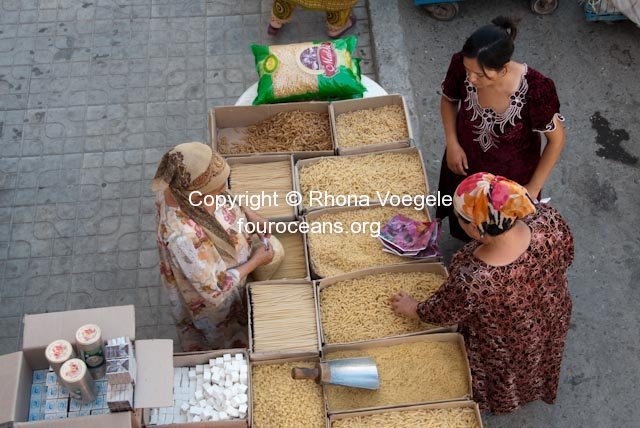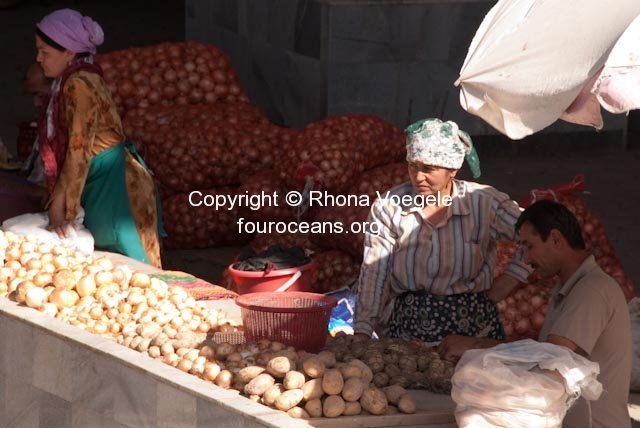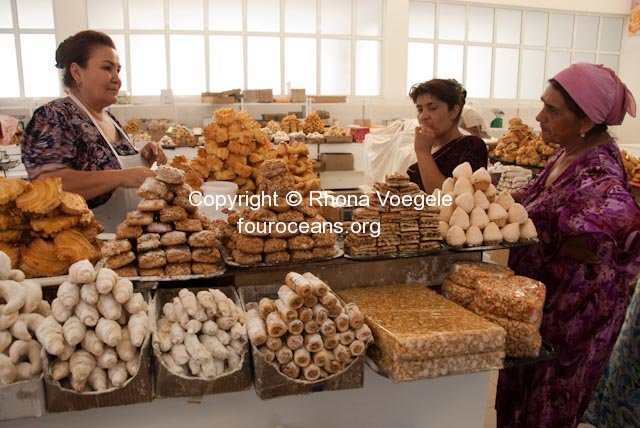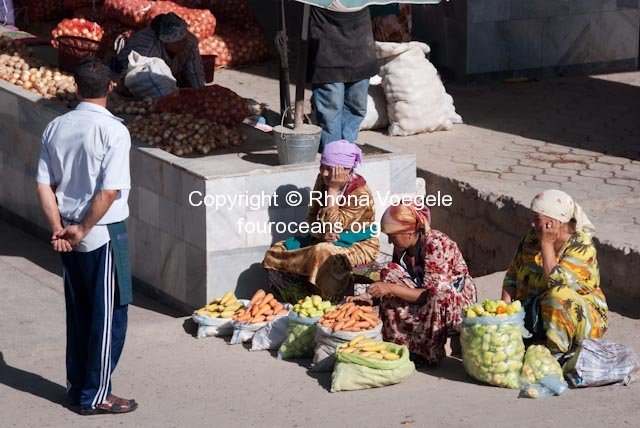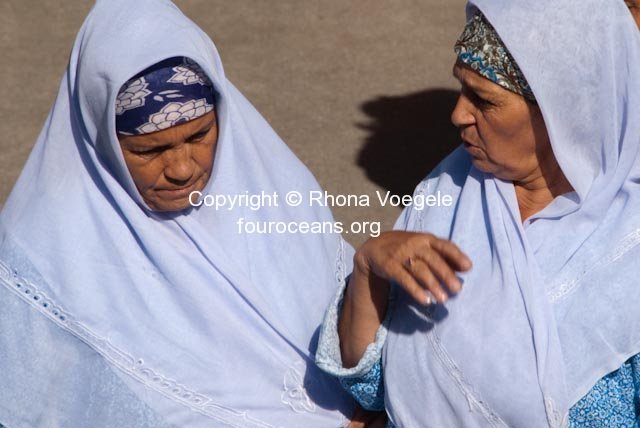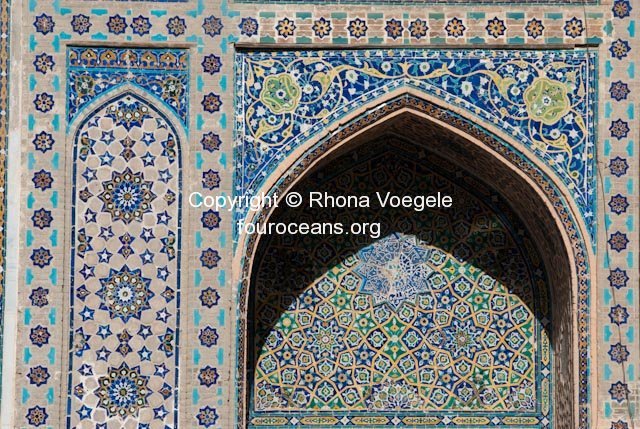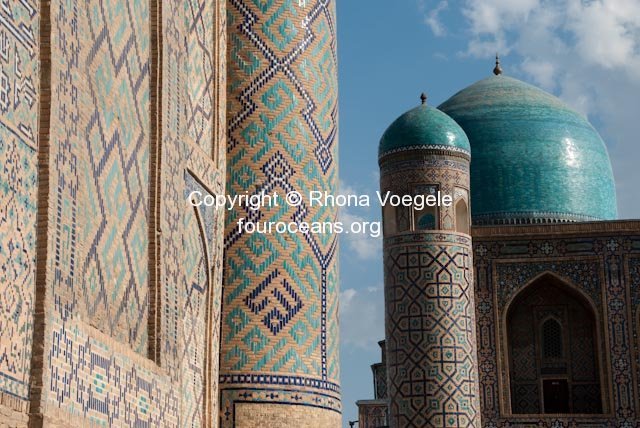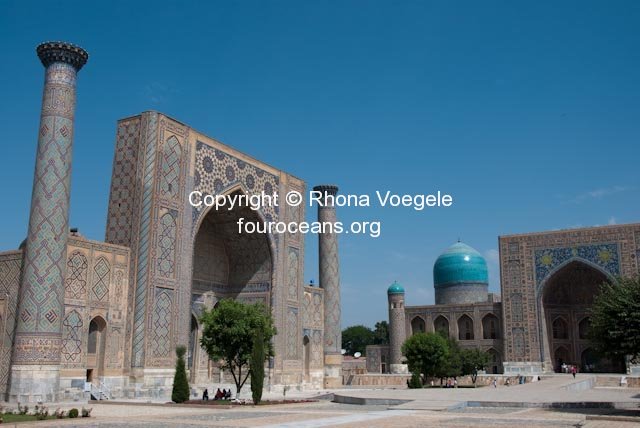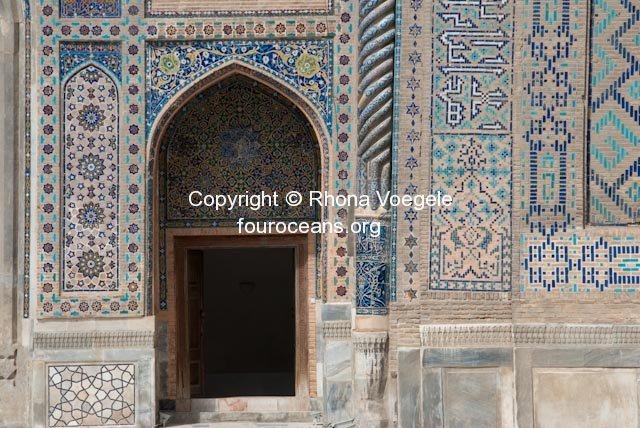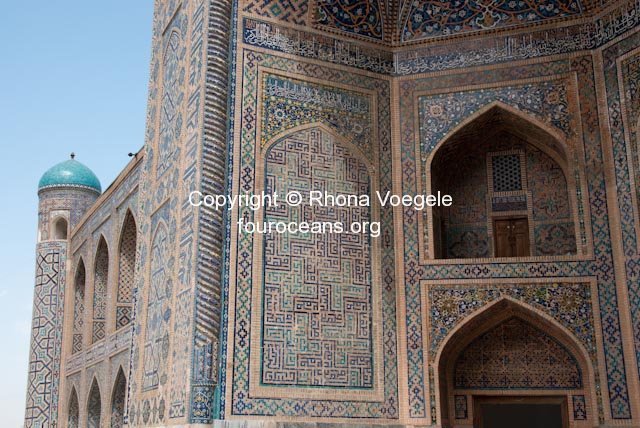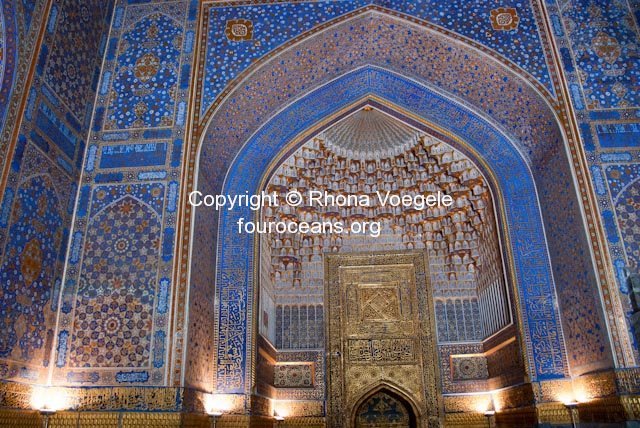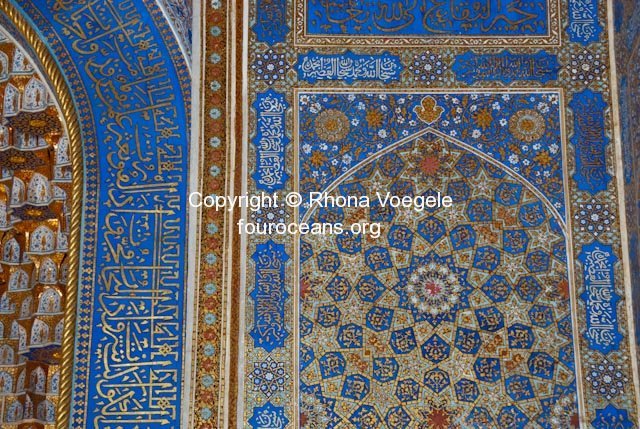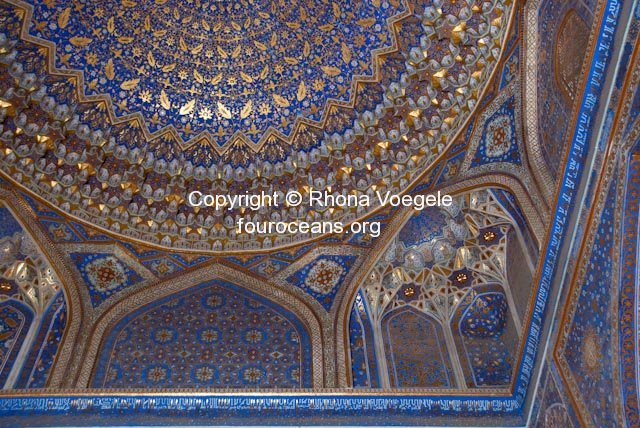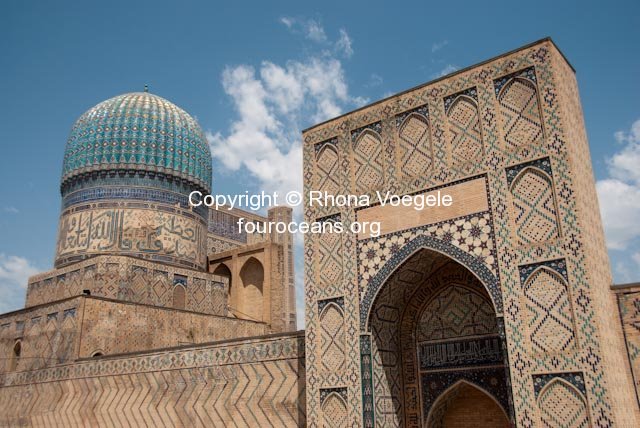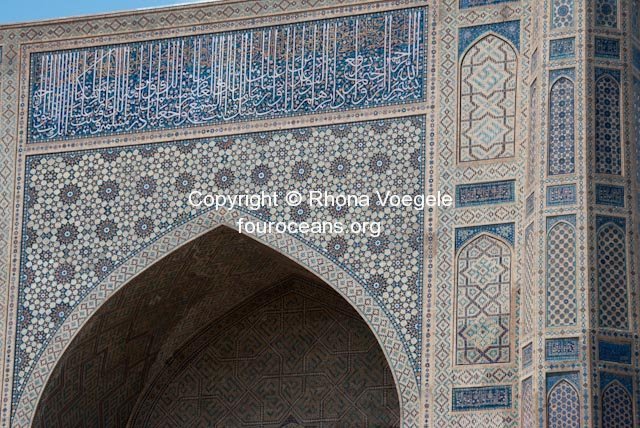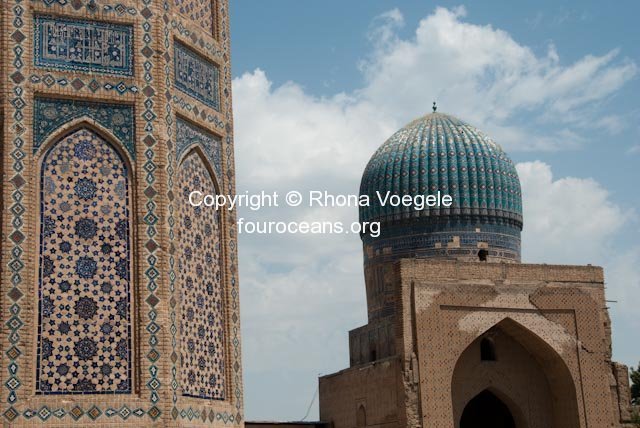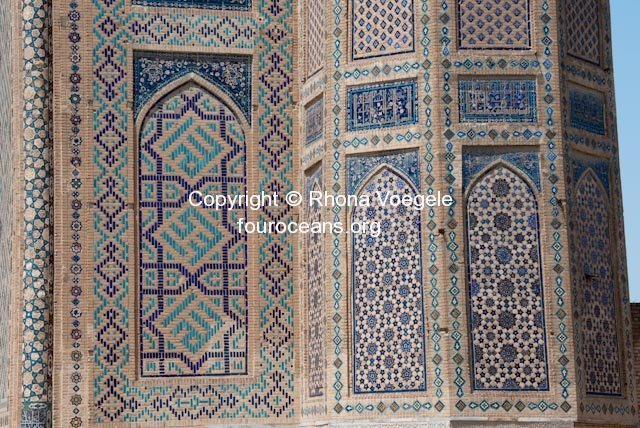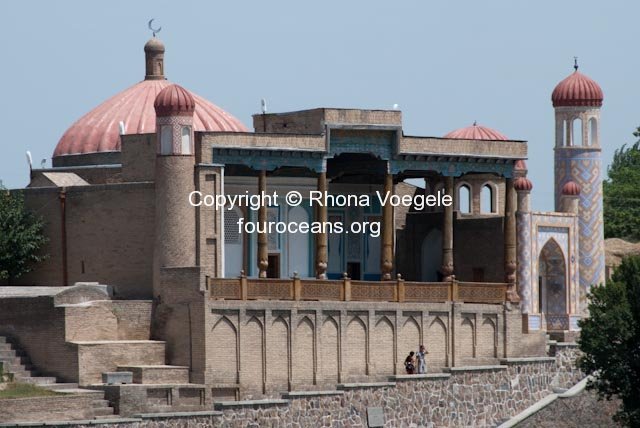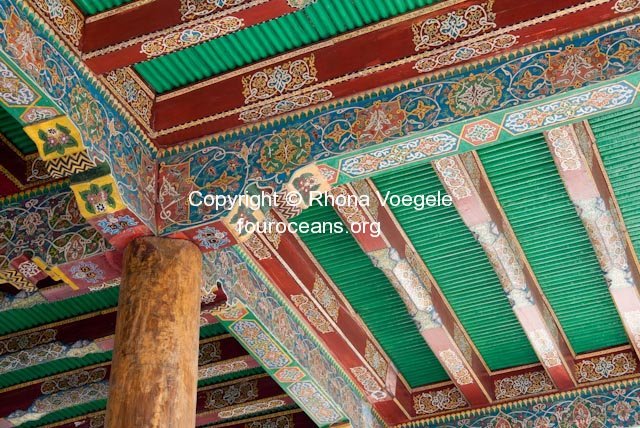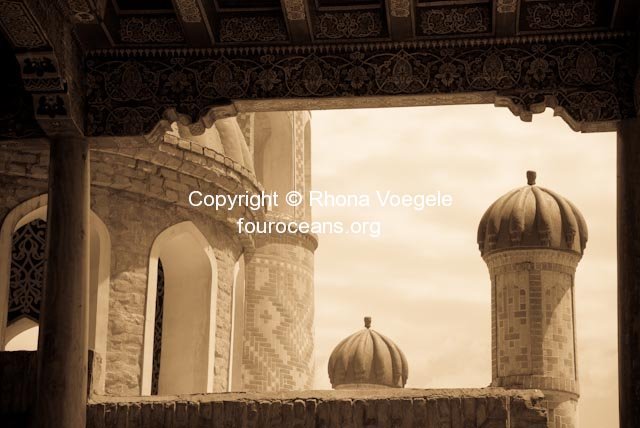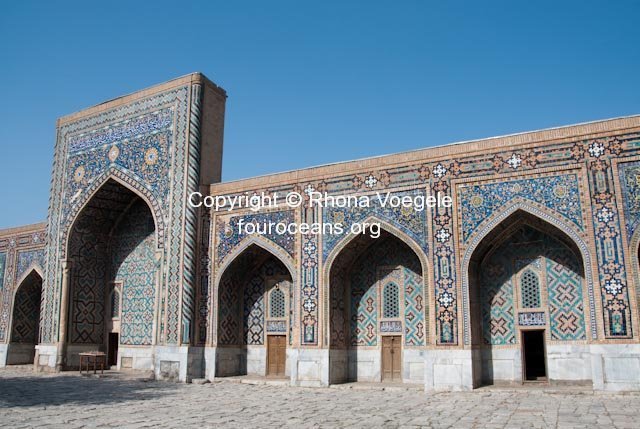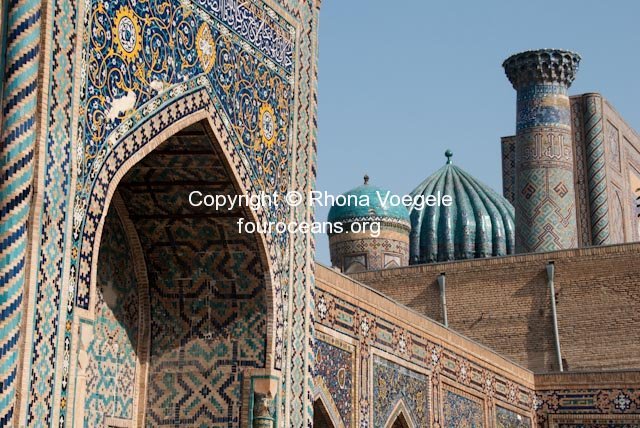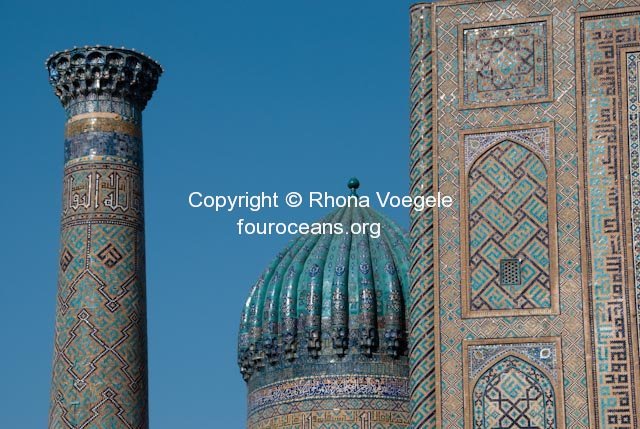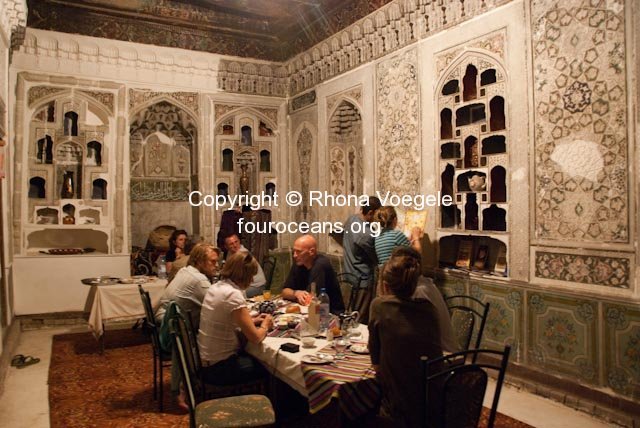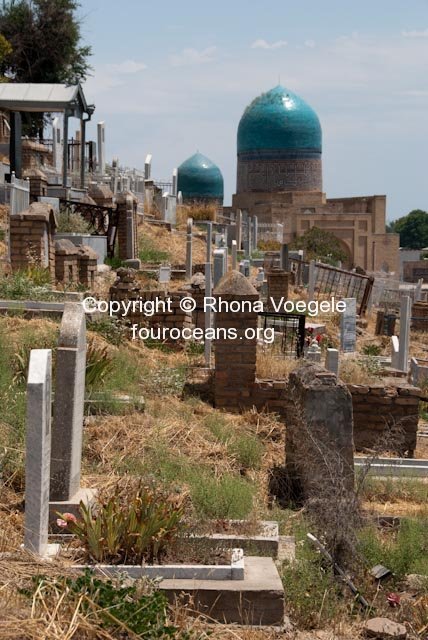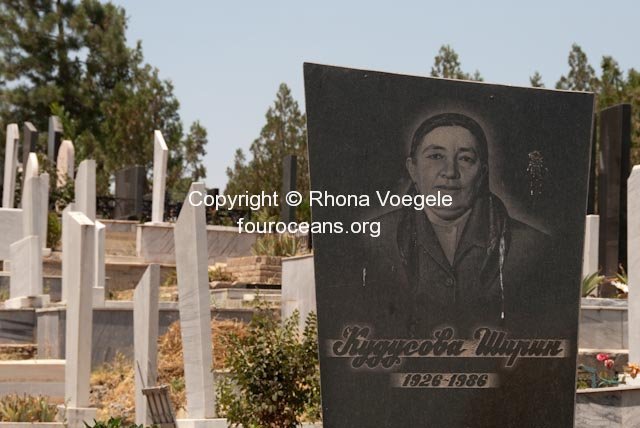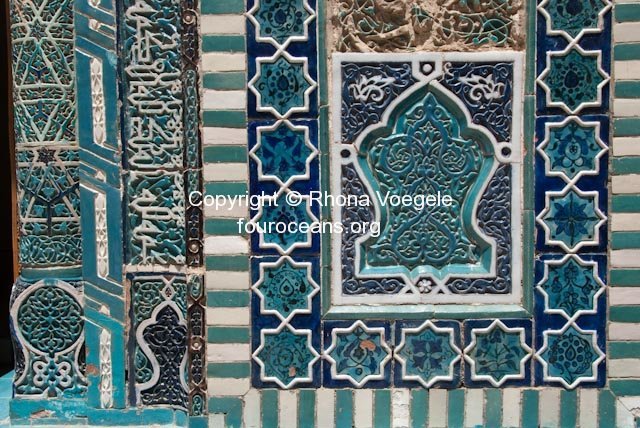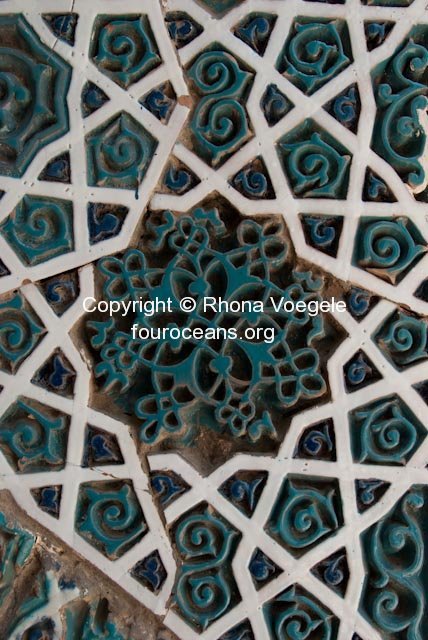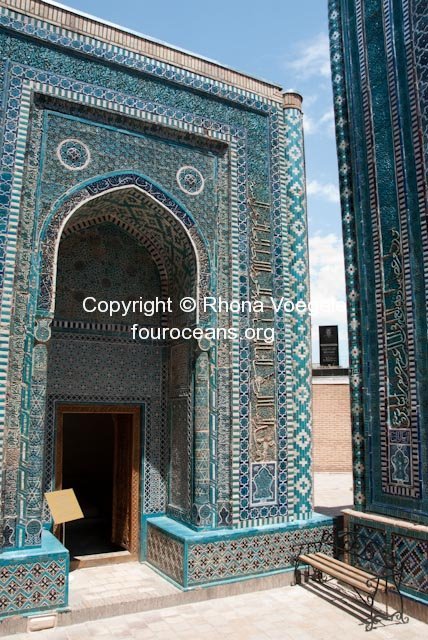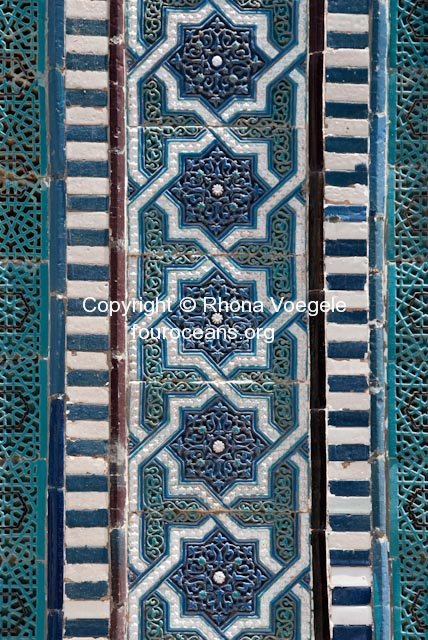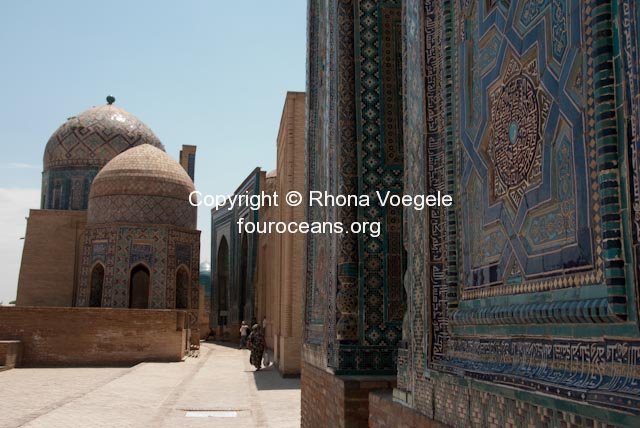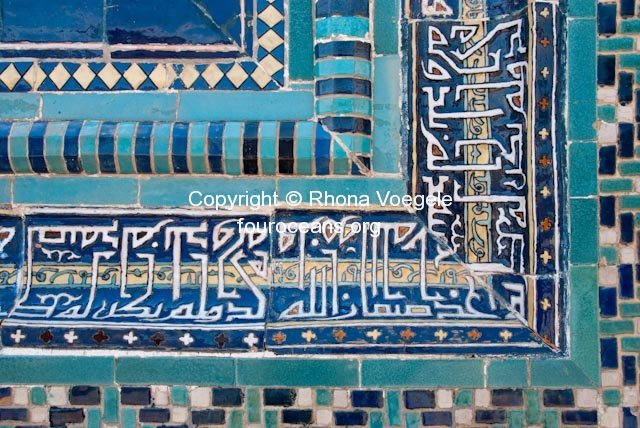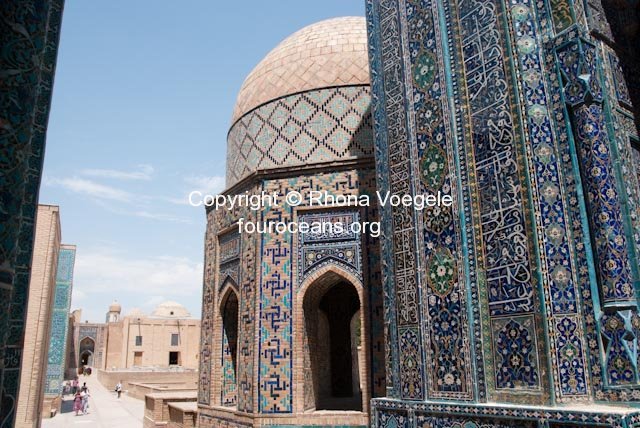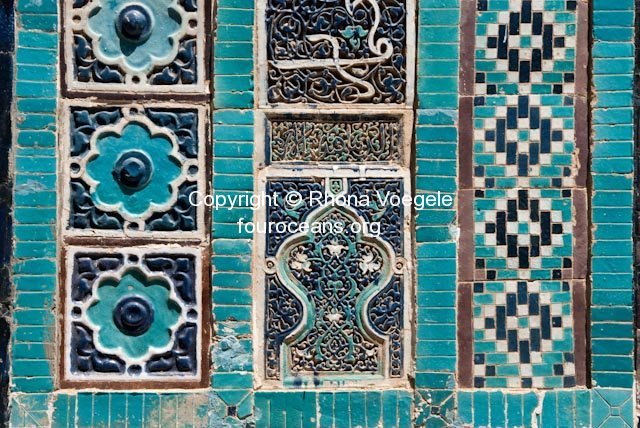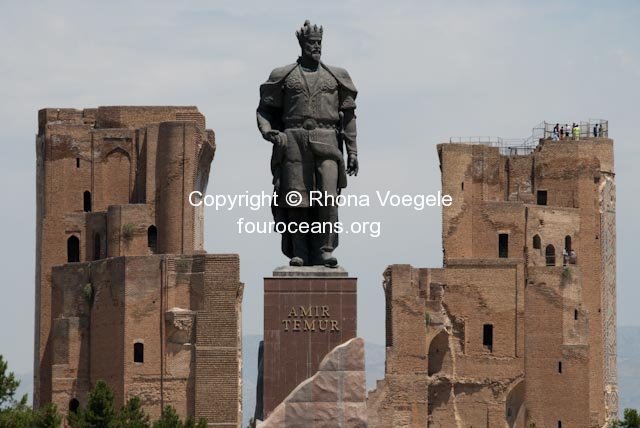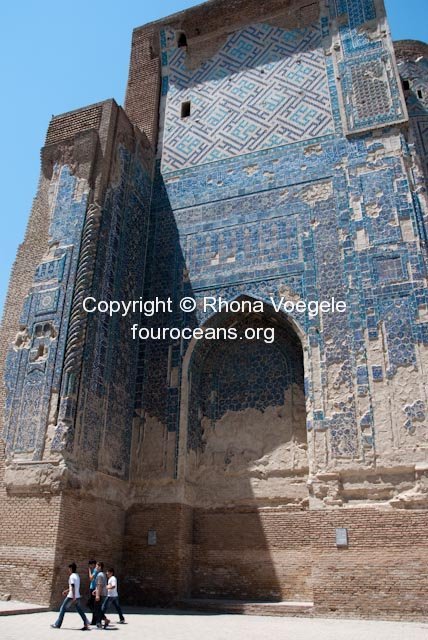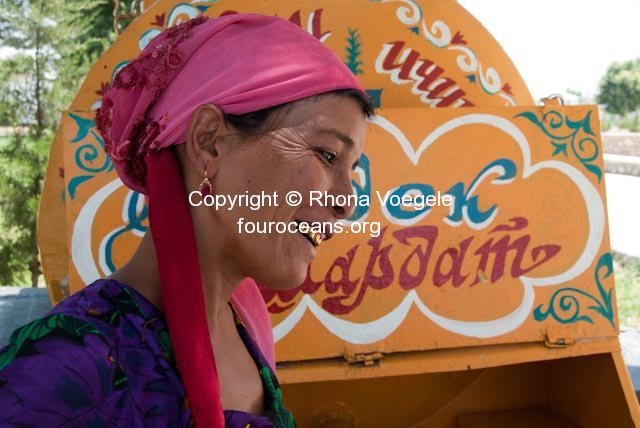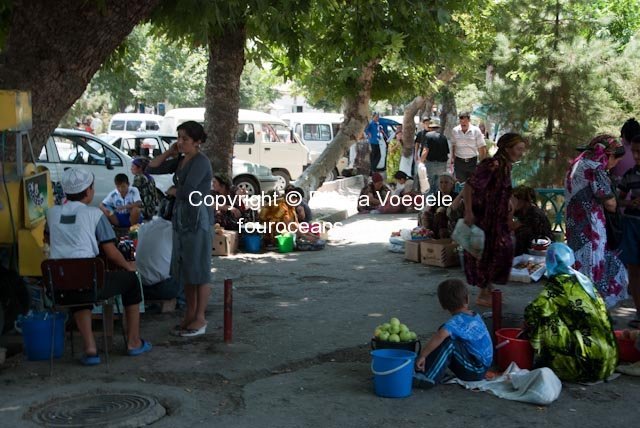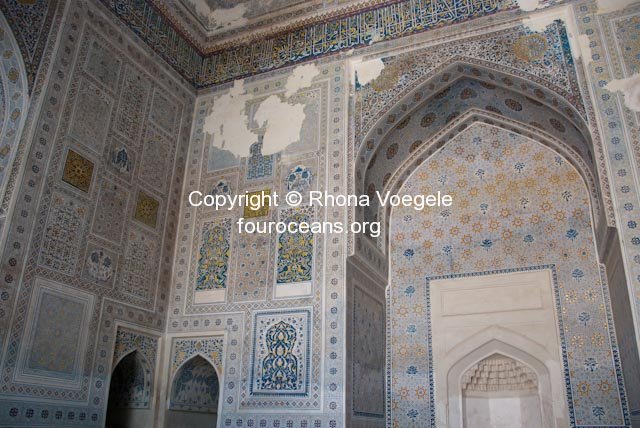 –
note: photo album isn't complete as i'm on a reeeeeally slow connection here in Samarkand.
We've spent most of the last week in Samarkand, checking out the various monuments and sights in this ancient city. It's a place whose name conjures up romantic visions of silk-laden camels and exploration in an era when men were men and regularly died in the course of getting to such exotic corners. Now it's a firm stop on the tourist itinerary and the caravanserais and medressas shelter souvenir stands instead of traders or students. That's been a little disappointing.
But before we could enjoy the sights of Samarkand we had to head to Tashkent to work out our visa. In a nutshell we have a visa which has validity dates which don't match the duration of stay listed (validity dates 32 days, duration of stay 30). I heard one thing from the embassy in London where I picked them up, but we heard a different thing on arrival in Tashkent. When we double-checked at another office in Tashkent they agreed with London. In short, nobody seemed to have any idea. Unfortunately, one of those options had us potentially overstaying our visa so that wasn't really good. As it turns out, the fourth person we asked confirmed that duration of stay was the overriding factor and to extend would cost US$40 for me and US$131 for Brett. Being American he often gets a rough deal on visa costs. As we were only planning to stay two extra days we opted to change Brett's ticket and buy me one accordingly. We like Uzbekistan, but not that much. We'll spend the time in Riga instead.